PHOTO: GETTY
15 Rich Celebrities Who Aren't Leaving Their Kids an Inheritance
The children of the ultra-rich seem to have it made. They have access to the best education, the right connections, and all the fancy bells and whistles that come along with wealth and power. But, in some cases that wealth is only temporary.
Because there are some ultra-rich parents who want their children to know that nothing comes for free, and the ability to work for a living is not something one can buy.
The following are 15 incredibly rich people who have pledged not to leave their considerable fortunes to their children in hopes they can learn to have their own ambitions, work ethic, and make their own ways in life.
1. Warren Buffet
Billionare Warren Buffet is rich. Like, really rich. But the business investor and father-of-three says he plans to give away 99 percent of his wealth in his lifetime, meaning there will only be one percent left upon his death.
"I want to give my kids just enough so that they would feel that they could do anything, but not so much that they would feel like doing nothing," he said.
2. Bill and Melinda Gates
In 1994, Bill and Melinda Gates founded their eponymous foundation. In 2010 they started "The Giving Pledge," as a way of promising to donate half of their considerable wealth to charity and inspiring other wealthy individuals to follow suit.
The Gates' have stated they will pay for all three of their children to go to college, but then they want them to get jobs and have careers. None of the Gates' fortune will be going to their children.
In 2016, Bill Gates, also known as the world's richest man, told This Morning, "It's not a favor to kids to have them have huge sums of wealth. "It distorts anything they might do, creating their own path."
3. Mark Zuckerberg
Facebook founder knows that a billion dollars is cool, but he and his wife Pricilla Chan have decided to let their daughter Max figure that out for herself.
that upon their deaths they will donate 99 percent of their Facebook shares (about $45 billion) to the Zuckerberg Foundation.
4. Gene Simmons
Gene Simmons insists he wants his kids, Nick and Sophie to have to work for a living.
The Kiss bassist told CNBC, "In terms of an inheritance and stuff, they're gonna be taken care of, but they will never be rich off my money. Because every year they should be forced to get up out of bed, and go out and work and make their own way."
5. Jackie Chan
Actor Jackie Chan is one of those celebrities that frequently have death hoaxes circulate about them. For the record, Jackie Chan is not dead, but he has put some thought into what he would like to happen when he eventually does. Particularly, Chan says he will not be leaving any of his money to his son Jaycee when he dies.
Instead, he says he will be giving the bulk of his fortune to charity.
"If he is capable, he can make his own money. If he is not, then he will just be wasting my money," Chan told Channel News Asia.
6. Nigella Lawson
Celebrity Chef Nigella Lawson was born into a wealthy family, but she made her own way amassing a considerable fortune through her TV shows and cookbooks. She wants her children to work as hard to support themselves as she did.
"I am determined that my children should have no financial security," she told The Washington Post. "It ruins people not having to earn money."
7. Sir Andrew Lloyd Webber
Composer Andrew Lloyd Webber has amassed a fortune through hit musicals like Phantom of the Opera, Cats, Evita and more. But, Webber says he has no plans to leave any of that fortune to his five children. Instead, he plans to leave the bulk of his money to the theater community.
"I feel I owe a debt and that is very largely due to the success not only in Britain but also the rest of the world," he told The Daily Mail. And, as an added bonus, Webber says that by not giving his money to his children he will ensure they have a work ethic.
8. George Lucas
In 2010, Star Wars filmmaker, and father of two, George Lucas joined the Gates' Giving Pledge and promised to donate half of his considerable wealth the charity upon his death.
"I am dedicating the majority of my wealth to improving education," Lucas wrote in his pledge letter. "It is the key to the survival of the human race. We have to plan for our collective future -- and the first step begins with social, emotional and intellectual tools we provide to our children. As humans, our greatest tool for survival is our ability to think and to adapt -- as educators,
"It is the key to the survival of the human race. We have to plan for our collective future—and the first step begins with social, emotional and intellectual tools we provide to our children. As humans, our greatest tool for survival is our ability to think and to adapt -- as educators, storytellers, and communicators, our responsibility is to continue to do so."
"As humans, our greatest tool for survival is our ability to think and to adapt—as educators, storytellers, and communicators, our responsibility is to continue to do so."
9. Sting
In a 2014 interview with the Daily Mail, The Police frontman said he won't be leaving his six children any of his money, and even if he did there wouldn't be much because he plans on spending it all himself.
"I told them there won't be much money left because we are spending it!" he explained. "We have a lot of commitments. What comes in we spend, and there isn't much left. I certainly don't want to leave them trust funds that are albatrosses round their necks. They have to work."
10. Gloria Vanderbilt
When Gloria Vanderbilt's father Reginald Vanderbilt died in 1925, he had spent more than $7 million of his grandfather's railroad and shipping fortune. But, there was a $5 million trust in Gloria's name. She turned that into a $200 million design empire. But just because she had a trust doesn't mean her son, Anderson Cooper did.
"My mom's made clear to me that there's no trust fund," he told Howard Stern. And he says he grateful for it.
"Who's inherited a lot of money that has gone on to do things in their own life?" he asked. "From the time I was growing up, if I felt that there was some pot of gold waiting for me, I don't know that I would've been so motivated."
11. Elton John
In an interview with the Mirror, Elton John says having children, Elijah and Zachary, with husband David Furnish changed his entire perspective on life and helped him to curb his extravagant spending habits. But that doesn't mean his estimated $400 million fortune is going to them.
"Of course I want to leave my boys in a very sound financial state," John said to the Mirror. "But it's terrible to give kids a silver spoon. It ruins their life. Listen, the boys live the most incredible lives, they're not normal kids, and I'm not pretending they are. But you have to have some semblance of normality, some respect for money, some respect for work."
12. Simon Cowell
Former American Idol and current America's Got Talent judge Simon Cowell became a father in 2014. Bue even before his son Eric was born, Cowell said he has no plans to leave any of his fortune to him.
"I'm going to leave my money to somebody. A charity, probably—kids and dogs," he told Esquire UK. "I don't believe in passing on from one generation to another."
13. Kevin O'Leary
Canadian businessman, investor, and Shark Tank star Kevin O'Leary says he won't leave any of his estimated $400 million net worth to his children so that they develop a work ethic.
"If you don't start out your life with the fear of not being able to feed yourself and your family, then what motivates you to go get a job?" he said in an interview with Chatelaine. "Fear motivated me, and it will motivate them."
However, O'Leary says he's setting up a generation-skipping trust so that his children's children and their kids can get an education.
14. Philip Seymour Hoffman
When Oscar winner Philip Seymour Hoffman died of a heroin overdose in 2014, it was revealed that he did not leave any of his $35 million fortune to his three children because he "did not want his children to be considered "'trust fund' kids." Instead, he left the money to his mother and his longtime girlfriend, Mimi O'Donnell.
15. Michael Bloomberg 
Former New York Mayor and Bloomberg Financial founder Michael Bloomberg signed Gates' Giving Pledge, stating he will be donating the bulk of his estimated $34 billion to The Bloomberg Philanthropic Foundation and not to his two daughters.
"If you want to do something for your children and show how much you love them, the single best thing—by far—is to support organizations that will create a better world for them and their children," Bloomberg said in his pledge letter.
Moral of the story, if you have rich parents, don't let them near Bill and Melinda Gates.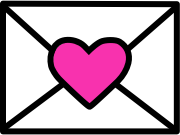 Sign up to receive
instant happy in your
mailbox every day.