PHOTO: GETTY
"Cut Your Maternity Leave Short? Savannah Guthrie Did—and I Support Her"
What would it take to cut your maternity leave short?
Rumor has it Today show co-anchor Savannah Guthrie returned from hers four days early last week, to help boost ratings on the supposedly "ailing" show.
It's certainly nice to be wanted, but it raised a working mom question for me: What would it have taken for me to cut my maternity leave short?
My answer is: a lot.
During my first pregnancy, I worked at a huge publishing company; during the second, I worked for a tiny one. For both, I worked hard to make sure everything ran smoothly in my absence.
So smoothly, in fact, that my assistant editor won a prize for doing my job while I was out the first time—the job I did every day and would continue to do, with a newborn in tow.
But I digress.
As every new working mom knows, your allegiance to your baby comes first—often to the expense of your partner, your other kids, yourself. But when your career comes calling, how and when you take the call is a personal choice.
For me, I completely unplugged and took every minute I was due.
Marissa Mayer went completely the other way.
In 2012, as the newly installed CEO of the forever-struggling Yahoo, Mayer opted to take only two weeks' leave after the birth of her first child and later, less than a month for her twins. Throughout both, she continued to work.
In doing so, she became the poster child for critics of paid leave—She doesn't need it, why do you?—as well as for advocates like me, who have long argued that every working mom (and dad) needs access to paid leave so that they, too, can have a choice.
"How a working mother chooses to balance work and family is her choice. Hers is an individual choice that won't work for all new working moms, but works for her."
Which brings me back to Guthrie's decision to cut her leave short, albeit by less than a week, to help her show. I agree with her choice, as long as it was a choice.
Only Guthrie knows the situation for herself, her family and her work. I just hope she negotiated more time off for herself down the road.
As for the majority of new moms without paid leave—or who must follow Mayer's two-week path because it's all the time they can afford to take without losing their jobs—let's once again call on Congress to pas a paid leave law. (We're the only developed country without one.)
Indeed, as Anne Hathaway so blunted noted during  to the United Nations yesterday for International Women's Day:
"Somehow we and every American parent are expected to be back to normal in under three months without income."
The actor, a newly named goodwill ambassador to the U.N., who will , is also a working mom to Jonathan, 11 months. She added:
"I remember thinking to myself, 'If the practical reality of pregnancy is another mouth to feed in your home and America is a country where most people are living paycheck to paycheck, how does 12 weeks of unpaid leave economically work?' The truth is for too many people it doesn't."
And for the 40 percent of American workers who aren't protected by the Family Medical Leave Act, it works even less.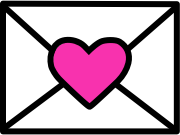 Sign up to receive
instant happy in your
mailbox every day.