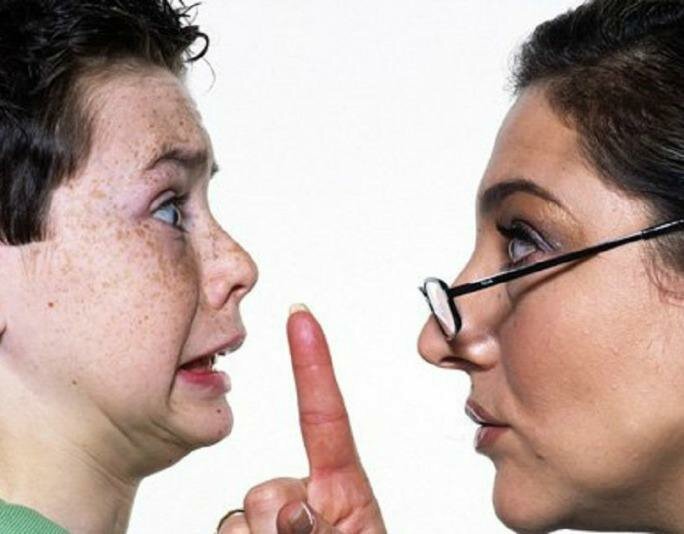 PHOTO: WARNER BROS./CHANNEL 4
Four "Supernanny" Techniques That You Totally Tried at Least Once
The nanny formerly known as 'Super' is back.
Parenting expert Jo Frost's Nanny on Tour series is now available on Netflix.
And although she is no longer known as 'Supernanny,' Frost is still driving around America helping troubled families sort out their misbehaving children.
We first heard of Jo Frost way back in 2004 when the reality TV show "Supernanny" launched and quickly became a pop culture phenomenon, loved and loathed by parents and non-parents the world over, and turning Frost into a star of spin-offs, book deals and live tours.
Like a cross between Mary Poppins and a Bond villain, Frost used her 27 years of experience as a nanny with tried and tested 'techniques' to sort out children who continually tested their parent's patience.
But not all parents and parenting experts are fans of Frost due to her regimented approach to parenting, with phrases like "that behavior is unacceptable" and her use of the so-called 'Naughty Step' not sitting well with those who prefer a more laid back approach to raising kids.
Here are four of her most controversial 'techniques.' We bet you tried at least one.
1. The Naughty Step
The Naughty Step technique works by picking a spot in your house—a chair, a stool, a corner, a rug, a mat or a step. You need to explain to your children the purpose of the step and then next time they are being 'naughty,' you're meant to give them a warning, that if they don't change their behavior they will be placed on the Naughty Step.
If they don't change their behavior, you pick them up, place them on the step, explain why they are there and inform them you will be back soon for an apology.
Daniel J. Siegel and Tina Payne Bryson have written a book to this effect called "No-Drama Discipline," in which they explain their belief that time-out techniques aren't effective and are potentially damaging to children and the parent-child relationship because the focus is on punishment, not on addressing the reason behind the behavior.
2. The family routine
After spending a few days observing the family, recording segments with which to shame the parents later, and deciding on all the things they were doing wrong, Jo Frost and her poison Sharpie would let loose on a massive white board which would be mounted in the kitchen of the home.
On that white board, Supernanny would have decided on a routine for your family, down to the very last minute. Almost everything was scheduled, even eating and definitely sleeping, and there was very little flexibility.
Critics of Frost's regimented schedule say that by over-scheduling children, you are removing their opportunity for the boredom that inspires imaginative play, relaxation and creativity. Alvin Rosenfeld, a child and adolescent psychiatrist and author of "The Over-Scheduled Child" points out that while activities are good for children in order to enrich their lives, they need balance. He told the New York Times,"The problem is, we've lost the ability to balance them with down time, boring time."
3. The 'back to bed' technique
Most families featured on the show had at least one child who was difficult to put to bed at night. Obviously, only having one child at the time, I figured he was it and attempted the Supernanny technique on him.
Inevitably, the child would get up a few (hundred) times, and each time Jo Frost would sit and watch as the parent attempted to implement the technique by quietly picking their child up without cuddling them or soothing them in any way, plonk them back into their beds and walk out, doing it until the child simply gave up on getting up.
The risk of this technique, says Pam Stone from Attached Parenting International, prefers parents to have a more natural response to the needs of their child and to respond lovingly to them to build their feeling of security, thus allowing them to eventually settle better at night. She says that way children will "exhibit trust in their parent's responses to them."
4. The 'shopping is fun!' method
It's called the Involvement Technique and basically it means getting your children involved in the actual shopping. Not a recipe for disaster at all.
The idea was to stop the kids from getting bored and acting out. Mom just needs to write up a little shopping list for each of the kids and explaining before leaving that she needs their help to go shopping. As helpers who are busy and interested is that they will behave.
Unfortunately, the novelty of this approach can quickly wear off and not all children will be interested.
It's this one-size-fits-all approach to parenting by Jo Frost that doesn't sit well with Ann Corwin, The Parenting Doctor. She feels Frost's advice to assume children are misbehaving in order to manipulate their parents is outdated and potentially harmful.
She writes, "Kids want and need to feel close to their parents physically and emotionally. Mothers and fathers feel a very real connection with their kids so when their kids hurt, the parents hurt! So, I wish the Super Nanny would learn to stop minimizing the needs of parents and their healthy reactions to their kid's behaviors."
This post originally appeared on Mamamia, Spring.St's Australian sister site. You can read it here.