Welcome to Spring St.!
There is so much great news in the world—great news by and about women.
Women are doing amazing things and we have incredible stories to share—stories that reveal strengths and vulnerabilities that help all of us grow.
There's other good news too. Cool apps, great TV shows to binge on, hacks to help us at work and at home, with family life, personal health, fashion and beauty. And stories of great friendships—and great hair (because who doesn't love a good hair day?).
At Spring Street, we're all that and more because we're also about women making change and being smart.
Simply put, at Sprint.St we want to do the Internet differently for women 30-plus by creating content that's both engaging and positive.
Give a look and . And welcome again to Spring.St!
Spring.St is a division of the Mamamia Women's Network, Australia's largest women's media company.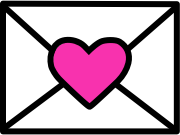 Sign up to receive
instant happy in your
mailbox every day.