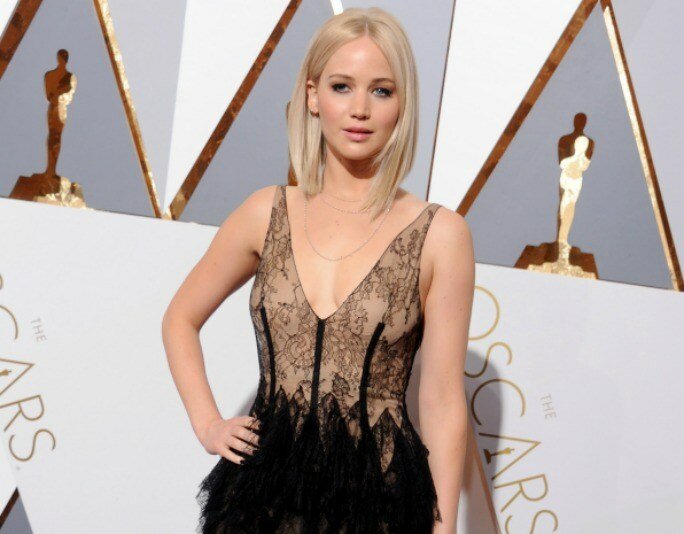 PHOTO: GETTY
The 10 Most Googled Red Carpet Dresses From the Oscars in 2016
As the end of 2016 nears, we can't help but collectively look back.
End-of-the-year wraps elicit feelings similar to those that emerge when flipping through an old camera roll. Stumbling across forgotten memories, you're flooded with surprise, immediately followed by nostalgia.
It's why Timehop is a thing.
Google is taking advantage of this, offering a "" feature, which hightlights the year's most searched topics within its regular "Trends" function.
"Oscar red carpet dresses" was one of the most searched topics. Unsurprising, considering that for many, the awards are almost as much about fashion as they are film.
This year's ceremony saw some jaw-dropping dresses that will be wistfully remembered long after 2016.
Plenty of the list-makers are to be expected: Jennifer Lawrence, Kate Winslet, and Cate Blanchett, for example. But there are also some welcome newcomers, like Brie Larson and Alicia Vikander.
They all look stunning—and all of them are likely to be Googled for many years to come.
1. Jennifer Garner in Versace
Such a classic look at the top of the list—totally to be expected of Garner.
2. Jennifer Lawrence in Dior
The see-through trend was on constant show (pun very much intended) this year.
3. Charlize Theron in Dior
The train adds drama to a dress that's already a showstopper.
4. Rachel McAdams in August Getty
You don't see halter neckline enough anymore.
5. Brie Larson in Gucci
The Best Actress looked positively royal.
6. Alicia Vikander in Louis Vuitton
You're not the only one getting Beauty and the Beast vibes with this one.
7. Priyanka Chopra in Zuhair Murad
The sheer dress strikes again.
8. Cate Blanchett in Armani Privé
Google-ers were surely after some close-ups of the incredible detail on this dress.
9. Kate Winslet in Ralph Lauren
Silk gown? Or plastic bag? Either way, people loved it.
10. Olivia Wilde in Valentino
So many different cuts happening here, and yet the overall effect is so simple.
Well played, ladies.