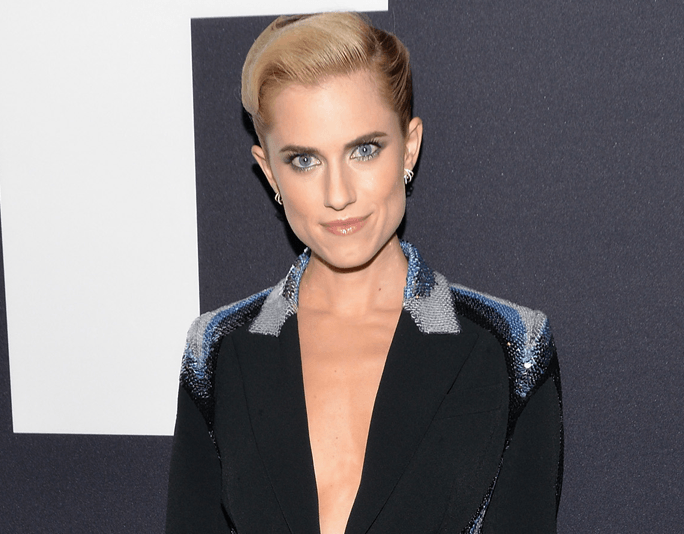 'Girls' Allison Williams Very Aware She Married Her Brother's Doppelgänger
My brother's name is Alex.
There have been a few times in my life where men named Alex have asked me out and each time I have politely refused. It just felt weird to date someone so similar to my brother.
Girls star Allison Williams does not feel the same way, because she's married to man that has practically the same face as her brother.
In the clip above from an appearance on Late Night with Seth Meyers this week to promote her new movie, Get Out, Meyers asks Williams how it feels to have her brother—SportsNet New York anchor Douglas Williams—constantly mistagged by photo agencies as her husband—College Humor founder Ricky Van Veen.
"This happens 100 percent of the time," said Williams as Meyers held up an image of her, her father newscaster Brian Williams, and her brother identified as her husband at the Girls premiere.
"Directly before this photo was taken, we all said in unison, 'This is Doug Williams, not Ricky Van Veen. This is my brother, not my husband.' The photographers all said, 'That's not our job.'"
To be fair, Douglas Williams and Ricky Van Veen look a lot alike.
Something made even more apparent when Meyers held up an image of Doug and Ricky doing a Snapchat face swap.
"It's my brother's head with my husband's face, which is slightly more tan. Honestly, both of them look great!" Williams said pointing out the differences in the image. "This is my brother's face on Ricky's head. And my face just in awe and terror."
Well at least she can tell the difference.
"This is really a problem. That could go really bad really quickly," Williams continued. "But Ricky loves it because he gets credit for doing [press]. He hates carpets, so he loves that he gets credit, because he is 'walking the red carpet', just in my brother's body."
"Your brother is basically [Ricky's] stand in," Meyers said.
"It's nice," Williams agreed. "We keep it in the family."
And now whenever I think of Allison Williams, I'm going to think of her sitting in a room somewhere paraphrasing .
"He's my husband. He's my brother. He's my husband. He's my brother…"