The Best-Ever Timeline of the Best-Ever Friendship: Amy Poehler & Tina Fey
When Tina Fey and Amy Poehler first met in 1993, they probably had no idea that they would be one of Hollywood's most powerful comedy forces.
We've charted out some of their best moments.
1993: Tina Fey and Amy Poehler meet at the ImprovOlympics in Chicago.
They discussed their first meeting with Marie Claire magazine in 2008:
Poehler: Okay, let's talk about when we first met—in Chicago, in 1993. What were we doing?

TF: We were probably eating Italian beef sandwiches and getting our hair permed.

AP: Actually, we met in class at the ImprovOlympic Theater. You taught me my first real beauty lesson.

TF: I was 22 or 23, and I had only recently learned that you can pluck your eyebrows or have a lady put hot wax on them and remove portions of them and shape them. So this was a big thing that happened to me, and I passed that information on to you.
1997: Tina Fey leaves ImprovOlympics to write for Saturday Night Live. 
2001: Amy Poehler joins Fey at S.N.L. 
2004: Fey writes and stars in Mean Girls, Poehler makes an surprise appearance in support of her friend.
2004-2006: The pair become the first female co-anchors of S.N.L's 'Weekend Update'.
2008: The duo release the movie Baby Mama.
2008: Amy and Tina return to S.N.L. as Sarah Palin and Hillary Clinton.
2013-2015:  They make a tradition out of hosting the Golden Globes for three consecutive years.
2015: The pair releases the movie Sisters together.
2016:  Fey and Poehler win a Creative Arts Emmy as a pair.
A right usually reserved for a single person, the pair won a "Guest Actress in a Comedy Series Award"  Emmy together for their work on S.N.L.
We can't wait to see what 2017 has in store for these two.
MORE STORIES YOU'LL LOVE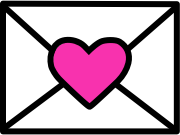 Sign up to receive
instant happy in your
mailbox every day.