PHOTO: GETTY
'It's Katy Perry's Year. So Why Can't I Get on Board With Her?'
This week I feel like I am drowning in Katy Perry.
Now in "album-promotion-mode," she is suddenly everywhere I look: On Ellen. On Carpool Karaoke. On Saturday Night Live. Immortalized in meme-form on Facebook. Shading others on .
I feel like I'm drowning, yet I can't figure out why I've had such a disconnect from her in recent years. Back in 2011, I loved her music and would spend more hours than I'd like to admit googling her live performances.
When she came to my hometown, I gladly bought a ticket and watched her perform. It was prime "Teenage Dream" time and I loved it.
Post continues after video. 
I really liked her and why wouldn't I? She was successful, powerful and unapologetic about her sexuality and earning power. She was also honest and open about her emotions.
But somewhere between 2011 and now, I lost her—and I don't know that I care enough to get her back. She has entered the phase every famous woman seemingly goes through at some point: She's not relatable anymore.
Part of Me...Myself and I?
It was five years ago that Perry's documentary-style film, Katy Perry: Part Of Me, showed her life as her world tour ramped up and her marriage broke down.
One particular scene still resonates: Perry is exhausted, pushed to the brink of emotional stress and sobbing in her dressing room as fans chant her name. She just wants to pack up, head home and save her relationship.
Shortly after, we see Perry being interviewed about relationships in the industry. By now, the world knows that her husband Russell Brand has left her via text message on New Year's Eve. As she talks to the camera about believing it will impossible to find someone who respects her career as much as they love her, it feels very real.
She is vulnerable and scared—and suffering just like every single one of us who had ever suffered a breakup. We related hard. We knew her.
Still Bad Blood 
Then when the drama with Taylor Swift broke in 2013, the world was still in the middle of its love affair with Swift. We a particular narrative that was clear: Perry was to blame for their fallout.
And really, between snide Twitter remarks and Swift more or less calling Perry out in Rolling Stone, in 2014, the evidence was pretty damning—and Perry stayed silent for the most part.
Years went by and the world's opinion of Swift slowly changed. Indeed, in recent months, Swift has retreated from the public to give us a break and it was a good choice.
Two beautiful Singers together. Taylor Swift and Katy Perry. pic.twitter.com/kEu5Z37S78

— Dishan (@Samiul285024)
Perry, by contrast, hit accelerate on her public life.
In 2017 alone, she's been accused of making light of mental illness with a joke about Britney Spears' 2007 breakdown, accused of making a racist joke about former President Barack Obama, shaved her head, released an album that includes a song about cunnilingus, and has just released what can only be seen as a "diss" track about Taylor Swift.
At 32, she's talented, powerful, rich, and a force to be reckoned with. But by choosing not to be the bigger person when James Corden recently asked about her feud with Swift, on Carpool Karaoke, none of this showed through.
You can watch Perry discuss her feud with Swift at 9.27 in the video below. Post continues after video. 
Instead, it featured her cutting down another woman in a very public setting. And that's just not okay.
Sure, Swift has done the same. But you don't stay silent for the better part of three years just to attack the person who attacked you, on camera no less. In that moment, Perry wasn't "everywoman." Instead, she showed herself as someone who didn't mind attacking a fellow woman and artist.
Witness It
Now Perry is looking ahead to at least another year of new music, touring and late show appearances. All of which means we still have at least a year of total Perry saturation to go.
Whichever way she decides to take her current moment of fame is, of course, up to her. But just as Swift, Jennifer Lawrence and Tina Fey have all discovered, sometimes it's best to know when to step back from the public and give us all a break.
It might be time for Perry to give it a try.
MORE STORIES YOU'LL LOVE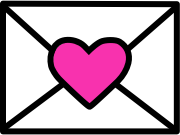 Sign up to receive
instant happy in your
mailbox every day.