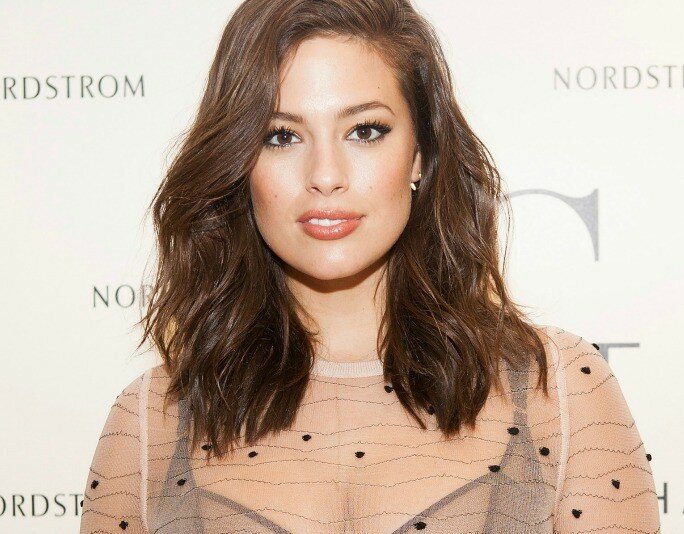 PHOTO: GETTY
Ashley Graham Has Posed Completely Naked for an Incredible Interview
When we weren't looking, model Ashley Graham did an exceptional interview with Grazia UK and went full nude for the accompanying photoshoot. And we can't stop staring.
Forget Kim Kardashian, this is what we'd like to see break the internet.
Graham, 29, is the picture of happiness and confidence in these photos.
In the interview, Graham covers a lot: from what sexy means to her, to her treatment in the fashion industry, to being an advocate for women and her decision to be celibate with her husband until their wedding night. You feel like Graham's best friend after reading this feature. And that's exactly what she wants.
"I was told skinny equals success," she says.
"I remember being told by my very first photographer, that if I lost weight and I was a skinny model it would do wonders for my career."
Luckily, she didn't take that advice, and we think things turned out pretty well for her.
In terms of diversity within the fashion industry, Graham loves the progress that's been made so far, but knows there's so much still to be done.
"I've been doing this for sixteen years and never before have you seen so many girls [of different shapes] being praised, being put in campaigns or on the cover of magazines," she says.
"Women of all shapes, sizes, ethnicities, we all want to be clothed, we all want luxury, we want the right fit and I don't think that is a bad or hard request."
One thing we can all take away from this interview? Graham's excellent body positive advice to herself.
"I just don't live my life in a world where I am not feeling my best and feeling my best is feeling sexy."
Go, girl.