PHOTO: GETTY
Bryce Dallas Howard Wore a $309 Dress to the SAG Awards
Apparently affordable red carpet fashion is a trend now. We are in no way annoyed about it—and this Bryce Dallas Howard red carpet dress is going straight on the pin-board.
Howard, star of The Help and Jurassic World, is making a habit of donning red carpet dresses we could actually buy without triggering a stern phone call from our bank.
At this year's Critic's Choice Awards, she wore a $240 Topshop dress. It was beautiful. And at last night's Screen Actors Guild Awards, she wore a stunning $309 sequin dress by Dress the Population.
Whether we could actually find an appropriate occasion to wear this Jessica-Rabbit-esque wonder (let alone pull it off) is another question. But it's nice to know we could own it. It's called the "Harper", and the shade, if you're wondering, is "berry".
The label was founded by Franklin Moralis. It not only offers an array of mesmerizing, sparkly dresses, but does so in the name of charity.
The company produces in the U.S. and is dedicated to helping communities in need. Every month, the designer picks one particular garment from the label's collection and donates 50 percent of its online sales to a charity chosen by customers and employees.
Look like Howard and help a charity while we're at it? If you insist…
H/t: Refinery29
MORE STORIES YOU'LL LOVE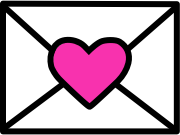 Sign up to receive
instant happy in your
mailbox every day.