PHOTO: GETTY
Busy Philipps Finds Her Best Skin with Her Morning Coffee
Busy Philipps starts her day the way most of us do, with a big, steaming cup of joe.
With butter in it.
In an interview with People, Philipps discussed her daily morning ritual, which features Bulletproof Coffee, a coconut-oil-and-butter-based coffee drink that's supposed to boost energy throughout the day.
"I wake up before the kids get up and have my Bulletproof Coffee first thing in the morning before I work out or eat. I'm obsessed. I've been doing it every day since November."
Bulletproof-brand coffee is becoming more and more of a trend, especially in Los Angeles.
It's made with unsalted grass-fed butter and super-concentrated MCT oil, which leads to a more even and sustained level of energy and mental focus than a regular cup of coffee.
A normal cup of coffee offers a caffeine boost for a few hours, but can lead to crashes later in the day. Bulletproof claims to eliminate crashes.
Philipps' says Bulletproof Coffee also gives her skin a radiant glow, which she achieves by adding a bit of collagen protein powder into the drink.
Technology entrepreneur Dave Asprey, creator of Bulletproof Coffee, tells The New York Times that the beverage is a spin on the yak butter tea he drank while hiking in Tibet and insists that it contains restorative properties.
The scientific community has yet to confirm whether Asprey's claims are true (or whether putting butter in your daily cup of coffee is medically sound), but the beverage already has a slew of high profile fans. Aside from Philipps, lifestyle guru and founder of Goop, Gwyneth Paltrow also loves Bulletproof.
Because of course.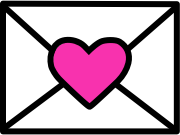 Sign up to receive
instant happy in your
mailbox every day.