PHOTO: GETTY
7 Celebrities Who Do Their Own Styling
"But I don't have a stylist," I tell myself comfortingly every morning when outfit regret hits me on the way to the subway.
Neither do these women, it turns out—and they hold their own with other red-carpet heavyweights any day.
1. Diane Kruger
"I think people need stylists when they don't have time or they don't find it fun to do it themselves," .
"At this point, I think if I had to do a big tour, I would use a stylist to pull clothes, but I just don't think I need a stylist."
2. Olivia Munn
"I feel like if I'm going to fall, I'd rather it be on me," Munn told People. She always looks great (being devastatingly good-looking can't hurt, I guess), and knows how to laugh at herself when she misses the mark.
3. Solange
Remember when she wore that silver pantsuit? Or all the incredible looks from her album? Or any other time you've ever seen her? Knowles always just Looks So. Good.
4. Blake Lively
Always gorgeous. The woman knows how to rock a pregnancy outfit.
5. Marion Cotillard
Is effortless French-girl chic an overwrought fashion cliché? Yes. Does Cotillard have it? Also yes. She keeps it simple and striking, and knows how to use the magic of the little black dress.
6. January Jones
Jones explained her choice to ditch the stylist to no less than Donatella Versace back in 2009.
"I don't like the idea of paying people to tell me that something looks good," she said. "If I don't feel it myself, why would I wear it?"
7. Diane Keaton
The original, and the best.
"I'm not beautiful and I never was. But I did really try my best to get as much attention as I could to make up for it," she told The Telegraph.
You are beautiful, and you always have been, Diane. Your killer style is just a bonus.
MORE STORIES YOU'LL LOVE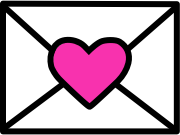 Sign up to receive
instant happy in your
mailbox every day.