PHOTO: GETTY
Chrissy Teigen and John Legend Pull up Next to a Hollywood Tour Bus
PSA: If you aren't following Chrissy Teigen on Snapchat, do so immediately. (I'll wait.)
Teigen's Snapchat provides me with so much joy on a daily basis that I feel the need to share this with all of you.
Take what happened the day after the Oscars. It starts like any other for Teigen: She films herself hungover, without any makeup on, chugging water like it's nobody's business.
She goes on about her day with husband John Legend, who starred in La La Land, while subsequently roasting him for losing Best Picture to Moonlight. 
The snapchats continue into the car, as Teigen again makes fun of the Oscars mistake... That is, until the couple arrives at a red light just as a Hollywood tour bus pulls up.
Now, if you've ever been on one of those tour buses, you're know that everyone hopes to see a celebrity as you drive around, but it never happens—UNTIL IT DOES.
Teigen reacts just as we've come to expect: "IT'S JOHN LEGEND," she yells. "HE WON AN OSCAR! NOT THIS YEAR THOUGH!"
Legend then gets out of the car and greets the bus full of tourists. What a.... legend. (Sorry.)
The Oscars might be over, but we'll always have Chrissy and John.
Chrissy Teigen is one of Spring.St's 27 Smartest Women on Earth. Read more about her and all our favorite women here.
MORE STORIES YOU'LL LOVE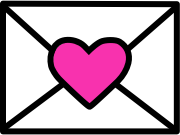 Sign up to receive
instant happy in your
mailbox every day.