PHOTO: ISTOCK
Thursday News You Can Use: A One-Minute Cheat Sheet
1. Amazon to open a store with no cashiers or lines
In what must be an introvert's dream, Amazon has announced plans to launch a physical food and convenience store in which there are no cashiers or lines.
The "Amazon Go" store will allow customers to simply walk in, pick up what they need, and leave without making a transaction. The items will then be billed to their Amazon accounts.
According to their , Amazon plans to open the 1,800-square-foot retail store in Seattle in 2017. They will offer ready-made meals, grocery basics, and other convenience items.
Information on the specific check-out technology has not been released, but in a video out out by the company, the narrator explains, "We used computer vision, deep learning algorithms and sensor fusion much like you'd find in self-driving cars. We call it Just Walk Out Technology."
2. Diet soda could cause weight gain
New research shows that the artificial sweetener Aspartame, found in diet soda, may prevent the work of a gut enzyme crucial to breaking down fat. This finding means that these beverages are an ineffective choice for weight loss, and may actually cause diet soda drinkers to gain weight.
Researchers have found that the prevention of this enzyme may be linked to metabolic syndrome, which causes high blood pressure, high cholesterol levels and increased waist size. Those with metabolic syndrome also have an increased risk of heart disease, stroke and diabetes.
Dr. Richard Hodin, leader of the study and professor of surgery at Harvard Medical School, told Live Science that while his team's experiments were done on mice and may be more complicated in humans, it is likely that diet sodas are a poor choice, especially if weight loss is desired.
Research shows that the artificial sweetener aspartame may stop a key gut enzyme breaking down fat during digestion, leading to weight gain.

— UberFacts (@UberFacts)
3. Italy's prime minister steps down
Italy's prime minister, Matteo Renzi, officially resigned from his position on Wednesday after his proposed changes to the Constitution were rejected.
Renzi sought to reduce the Senate by two-thirds, as well as rework the legislative process. He assumed his position as prime minister in 2014, and his government was only one of four to last more than 1,000 days.
President Sergio Mattarella has taken over day-to-day affairs, and will also be responsible for how the country will move forward in finding new leadership. Mattarella has said that he will not call for new elections before a new electoral law is passed in which one electoral system covers both houses of Parliament.
BREAKING: Italy's PM Matteo Renzi officially resigns after a brutal referendum loss.

— AJ+ (@ajplus)
4. Leonardo DiCaprio and Donald Trump met to discuss climate change
Leonardo DiCaprio and the head of his foundation met with president-elect Donald Trump this week to how environmentally-focused jobs can benefit the U.S.'s economy.
The actor and activist made a presentation to Trump, his daughter Ivanka, and other members of his team about the importance of renewable energy for our environment as well as our job market.
Terry Tamminen, the CEO of the Leonardo DiCaprio Foundation, told  the Associated Press that Trump was open to hearing DiCaprio's message and even suggested they meet again.
"We look forward to continuing the conversation with the incoming administration as we work to stop the dangerous march of climate change, while putting millions of people to work at the same time," said Tamminen.
Leonardo DiCaprio meets Donald Trump to talk climate change https://t.co/LjaRCAzPNK

— Sky News (@SkyNews)
5. 'Hairspray Live!' featured surprise cameos from former Tracys
Last night's airing of Hairspray Live! on NBC featured not one, but two cameos from famous former cast members of Hairspray.
In the song "Welcome to the 60s", characters Tracy and her mother Edna enter a dress shop. During the live production, audiences got a huge surprise when Ricki Lake (star of the 1988 film) and Marissa Jaret Winokur (star of the 2002 Broadway revival) opened the door for the pair.
Celebrities and fans alike expressed their surprise and joy on Twitter about seeing the two featured in the production.
I'm seein double! An OG Tracy Sandwich! and pic.twitter.com/7XhSqaNhx7

— Darren Criss (@DarrenCriss)
6. Your Christmas tree might be infested, but don't panic yet
According to Safer Brand Blog, your Christmas tree could be infested with up to 25,000 bugs.
However, the type of bugs likely to be hiding in your tree rarely pose any serious threat to humans - aphids, spiders, mites, adelgids, pine needle scale, sawfly, praying mantises, and bark beetles are the most commonly found.
Most Christmas tree sellers also take precautions to prevent infestation, which should come as some reassurance to tree buyers.
when you find out your Christmas tree is infested with bugs 😥

— MK (@maddiekennedyyy)
6. Pantone color of 2017 is revealed
The official Pantone color of 2017 has been revealed, and it's refreshingly spring-appropriate.
The Pantone Color Institute, the self-proclaimed "global color authority," revealed the upcoming year's color to be aPantone 15-0343 - a yellow-green shade that "evokes the first day of spring."
Leatrice Eiseman, the executive director of the Pantone Color Institute, also adds, "We know what kind of world we are living in: one that is very stressful and very tense. "This is the color of hopefulness, and of our connection to nature. It speaks to what we call the 're' words: regenerate, refresh, revitalize, renew."
MORE STORIES YOU'LL LOVE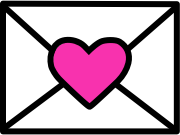 Sign up to receive
instant happy in your
mailbox every day.