PHOTO: GETTY
Good News: Donald Trump Won't Get Far Suing His Sexual Assault Accusers
Eleven women have now accused Republican presidential candidate Donald Trump of inappropriately touching or kissing them without consent, an allegation Trump continues to deny.
Now Trump has threatened a slander lawsuit against those women, declaring at a rally on Saturday, "All of these liars will be sued after the election is over."
But lawyers say Trump probably won't—and possibly can't—actually sue his accusers.
"Does he have a viable legal claim? The answer is: the evidence that we know today doesn't seem to suggest that," Yale media law expert Sandra Baron tells TIME.
There are three main reasons that's the case, legal experts claim:
1. It will be too difficult to prove his accusers are lying.
If Trump tries to sue them, "It'll be his obligation to prove that what the women said was false and defamatory," Baron says.
That doesn't just mean all 11 women would have to be lying. It means Trump would have to show that they were lying, which would be almost impossible to do. As Elura Nanos writes for Law Newz:
"Proving anything by clear and convincing evidence is pretty difficult. But proving that something didn't happen is basically hopeless.
"I mean, maybe a plaintiff could prove that a telephone call wasn't made, or that money wasn't deposited—something for which a record would be generated—but how would anyone prove that a sexual assault didn't happen?"
2. He'd have to file 11 separate lawsuits.
Trump can't sue all 11 women at once under class action law. So he'd be looking at 11 separate lawsuits in several different jurisdictions—which would involve an enormous amount of time, effort and money. In short, if Trump does become President, he'd surely have better things to do.
"His first 100 days would be 100 depositions," Ted Boutrous, Jr., a partner at Gibson, Dunn & Crutcher, told TIME.
3. It would drag his skeletons out of the closet.
But perhaps most significantly of all, suing his accusers would invite a whole bunch of unsavory material to be dragged out in front of the public.
"First of all, you've got the tapes. You've got the Access Hollywood tapes. You've got Howard Stern Tapes. You've got the possibility of all the outtakes from The Apprentice would then be subpoenaed in connection with the case," ABC Chief Legal Analyst Dan Abrams said on Good Morning America on Monday.
We could be wrong, but we can't imagine Trump's keen for that to happen.
As CNN points out, Trump has previously failed to follow through on various legal threats. Earlier this month, he threatened to sue The New York Times when it published assault allegations against him. Nearly two weeks later, he has yet to actually do so.
According to a recent Reuters report, Trump hasn't actually sued a media outlet for libel in three decades, despite his repeated threats.
So if you're one of the brave women who has spoken out against Trump—or if you have your own true story of assault to share with the media—you can breathe easy.
When it comes to this threat, it seems Trump is all hot air.
MORE STORIES YOU'LL LOVE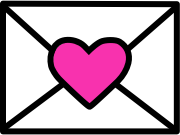 Sign up to receive
instant happy in your
mailbox every day.