PHOTO: ISTOCK
A Man and Woman Swapped Email Signatures and Proved a Point About Sexism
A man who posed as his female colleague over email has said the experience taught him it is "impossible" for professional women to get the respect they deserve.
Martin Schneider was 25 and working for a career services firm in Pennsylvania when he found himself dealing with a "rude" and "dismissive" client.
He realized—due to shared inbox—that he had been signing off his emails as co-worker, Nicole Hallberg.
"It was Nicole he was being rude to, not me," Schneider said in a . "So out of curiosity, I said 'Hey, this is Martin, I'm taking over this project for Nicole.'"
Apparently, there was an "immediate improvement" with the client's behavior, despite the same techniques and advice.
As a man, Schneider received a positive reception and the client thanked him for suggestions and responded promptly.
"The only difference was that I had a man's name now," he said.
As an experiment, the pair continued to switch names on their email signatures for two weeks.
"I signed all client emails as Nicole. She signed as me…I was in hell. Everything I asked or suggested was questioned. Clients I could do in my sleep were condescending. One asked if I was single," Schneider said.
LISTEN: Australian politician Kate Ellis talks being on a campaign trail with a baby under your arm. From our Australian sister site Mamamia's podcast network. Post continues below.

As a man, Nicole "had the most productive week of her career."
"I wasn't any better at the job than she was, I just had this invisible advantage," said Schneider.
By the time she could get clients to accept that she knew what she was doing, I could get halfway through another client.

— Martin R. Schneider (@SchneidRemarks)
In an article for Medium, Hallberg said they went to their boss, but he didn't believe them.
"He actually said 'There are a thousand reasons why the clients could have reacted differently that way. It could be the work, the performance…you have no way of knowing'," she said.
Schneider said it was a "shocking" discovery, and Hallberg has since quit her job.
"For her [Hallberg], she was used to it. She just figured it was part of her job," Schneider said.
The incident happened years ago and the company has since changed owners.
"I don't think of myself as 'the good guy' in this story," Schneider told our Australian sister site, Mamamia. 
"I always knew misogyny and sexism were real just from listening to women. But I didn't realize or maybe underestimated the extent until it was in my face.

"I've heard a lot of women say 'Why can't men just believe us when we tell them about these things?' and I think that is a valid criticism."
This post originally appeared on Mamamia, Spring.St's Australian sister site. You can read it here.
MORE STORIES YOU'LL LOVE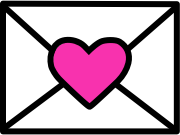 Sign up to receive
instant happy in your
mailbox every day.