Not a Green Screen: This Couple Had an Epic Wedding on Mount Everest
Eloping is one thing; this is an entirely different story.
California newlyweds James Sissom and Ashley Schmieder recently trekked up Mount Everest for three weeks for their nuptials—yes, you read that correctly.
As reported by the Daily Mail, the couple battled altitude sickness and rough terrain on their way 17,000 feet above sea level to Everest Base Camp, where they exchanged vows.
They spent a year planning the adventure, brilliantly captured by Charleton Churchill Photography, which specializes in adventurous destination weddings.
Though "adventurous" is putting it lightly for this particular ceremony.
"After much deliberation, we decided a traditional wedding was not the right fit for us," Schmeider told Daily Mail.
"As much as we would have loved to share our special day with our family and friends, we were both drawn to the idea of eloping during an incredible vacation."
But don't try this at home—both Schmeider and Sissom are experienced outdoor adventurists who were looking for a new challenge.
It's worth mentioning that they both still managed to look amazing, even after a strenuous three-week journey in a harsh physical climate.
We can't even imagine what their honeymoon will be like. A trip to the actual moon, perhaps?
H/t: Daily Mail
MORE STORIES YOU'LL LOVE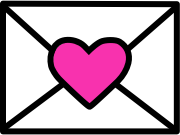 Sign up to receive
instant happy in your
mailbox every day.