PHOTO: GETTY
News Bite: Sheryl Sandberg Announces Brilliant Bereavement Leave Policy
COO Sheryl Sandberg announced on Feb. 7 at the 2017 MAKERS Conference that the company would be introducing a paid bereavement leave policy, reports .
Facebook will now offer 20 days of time off for employees mourning the death of an immediate family member and 10 days off for a member of their extended family. The policy comes nearly two years after the death of Sandberg's husband, Dave Goldberg.
In a Facebook post also published on Feb. 7, Sandberg recounted her experience using maternity and bereavement leave and expressed her gratefulness for being able to have time off.  She also stressed how important it was for all U.S. employees to be afford what is currently considered a luxury.
"People should be able both to work and be there for their families. No one should face this trade-off. We need public policies that make it easier for people to care for their children and aging parents and for families to mourn and heal after loss."
The U.S. Bureau of Labor Statistics currently reports that 60 percent of all workers and 71 percent of full-time workers get bereavement leave, and this is limited to three days for an immediate family member and one day for extended family members.
As it stands, the Fair Labor Standards Act doesn't offer paid time off for employees mourning the death of a family member.
Sandberg has been vocal about death and mourning since her husband's death and is currently writing a co-writing a book on the topic, called Option B, with professor Adam Grant of the Wharton School of the University of Pennsylvania.
H/t: ,
MORE STORIES YOU'LL LOVE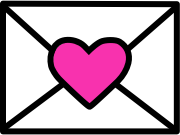 Sign up to receive
instant happy in your
mailbox every day.