PHOTO: GETTY
Advertisers Leave 'The O'Reilly Factor' After Sexual Harassment Claims
Reports of a series of sexual harassment claims against Fox News host Bill O'Reilly has prompted more than 20 advertisers to pull out of his highly popular show, The O'Reilly Factor.
The companies leaving the show include Mercedes-Benz, Hyundai, BMW of North America, Mitsubishi, Lexus, Bayer, GlaxoSmithKline and Sanofi Consumer HealthCare and Allstate.
The Washington Post reports that Hyundai said its decision was "due to the recent and disturbing allegations." Said the company in a statement, "We seek to partner with companies and programming that share our values of inclusion and diversity."
The National Organization for Women has called for O'Reilly's termination as well as an investigation into the workplace culture at Fox News. "Fox News is too big and too influential to simply let this go," stated NOW President Terry O'Neill.
Women, let's use the power of our voice and tell advertisers to . Share your own stories of sexual harassment in the workplace.

— Women's March (@womensmarch)
The growing ad boycott follows a report by The New York Times this weekend that revealed that either Fox News or O'Reilly have paid a combined $13 million to five women "in exchange for agreeing to not pursue litigation or speak about their accusations against him," The New York Times wrote. The cases reportedly involved sexual harassment and verbal abuse.
They add to a series of others that have come to light since former Fox News anchor Gretchen Carlson came forward last year with allegations of sexual harassment by former Fox News chief Roger Ailes, prompting him to resign.
Fox News has yet to release an official response to this latest chapter of allegations, although Paul Rittenberg, executive vice president of advertising sales at Fox News, said in a statement:
"We value our partners and are working with them to address their current concerns about The O'Reilly Factor. At this time, the ad buys of those clients have been re-expressed into other FNC programs."
H/t: The New York Times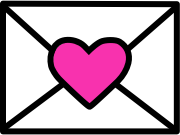 Sign up to receive
instant happy in your
mailbox every day.