PATRICIA BAYONNE-JOHNSON WITH A PHOTO OF HER GREAT-GRANDPARENTS AND THEIR SON. PHOTO: GETTY
Friday News You Can Use: a 1-Minute Cheat Sheet
1. Georgetown University is trying to sort out its troubling history
Back in 1838, Jesuit priests associated with the elite U.S. college sold 272 enslaved people to pay off its debts—and the institution had ongoing financial connections to Maryland plantations.
In an effort to make amends, the university announced yesterday that it will treat descendants of slaves in the same way as "legacy" students, giving them an edge in the admissions process.
Folks may not like the word "reparations," but it's what Georgetown did. Scope is debatable. But it's reparations.https://t.co/lXoGUJ2wxu

— Ta-Nehisi Coates (@tanehisicoates)
2. Lady hurricanes are deadlier than male ones
The power-woman pattern of the natural world (think: lionesses, praying mantis) applies to natural disasters too. CNN reports on recent studies that suggest a few reasons for this. It could be that people "perceive less risk" from a female name, or simply due to the fact that until the late '70s, most storms were given women's names—which does skew the stats a little.
Hurricane Hermine has just hit Florida, and is already causing significant damage.
Hurricane Hermine: Mass power cuts as Florida coast hit by first hurricane in a decade pic.twitter.com/g94VzNvUn6

— The Telegraph (@Telegraph)
3. Lena Dunham asks Amy Schumer about, well, everything
In this week's Lenny Letter, Schumer talks about everything from tramp stamps to President Obama. She also speaks out on the recent social media storm around fellow comedian Kurt Metzger's rape comments.
"I was resentful of the lack of trust," she tells Dunham. "Like, 'Have I earned any good will with you guys? Do you believe that I feel that rape victims should be shamed on the internet? Have I built up any sort of good will?'"
4. Purvi Patel is getting released from prison
The 33-year-old Indiana woman was convicted in February of feticide and child neglect after allegedly inducing her own abortion—charges that should be mutually exclusive.
Judge Elizabeth C. Hurley overturned Patel's 20-year sentence in July, and on Wednesday ruled Patel should be immediately released. It's an important move for reproductive rights. Many were concerned the original ruling set a precedent in which women could be prosecuted for their own abortions.
She'll never get back the time she spent in Indiana Women's Prison, but tonight Purvi Patel is finally free. https://t.co/AfWYqomsni

— Rewire (@Rewire_News)
Purvi Patel spent over a year in jail for an abortion.
Brock Turner spent only 3 months in jail for rape.
There is no justice in our system.

— Ponyta (@typicalfeminist)
Purvi Patel is free. There are moments of hope.

— Amadi (@amaditalks)
MORE STORIES YOU'LL LOVE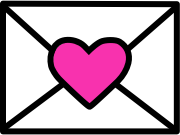 Sign up to receive
instant happy in your
mailbox every day.