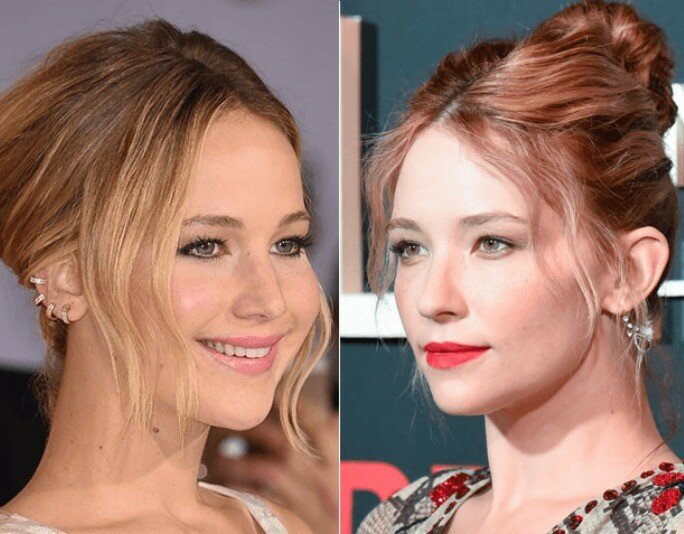 PHOTO: GETTY
Jennifer Lawrence's Celebrity Twin Says It's Embarrassing to Look Like Her
If you were one of the millions worldwide who flocked to see The Girl on the Train last month, you would have likely noticed two things. First, Emily Blunt plays a really good drunk. Second, actress Haley Bennett looks a hell of a lot like Jennifer Lawrence.
Seriously, it's uncanny. And each time we see Bennett, 28, we're even more convinced.
Apparently, Bennett herself is aware of the more-than-fleeting similarities between the two.
Bennett is on the cover of Elle's December issue, and the first question she is asked is about her celebrity twin.
"I joke around all the time that I get recognized—but I get recognized as Jennifer Lawrence," she says.
The magazine says it's an easy mistake to make when Bennett is not wearing makeup, but we think it's more like all of the time.
"It's really kind of awkward when I have to disappoint everybody that I'm actually not her."
Oh, Bennett. We don't think anyone is going to be disappointed. Except everyone who bet their friends money that Jennifer Lawrence is in The Girl on the Train. They'll probably be disappointed.
So this whole time, I thought it was Jennifer Lawrence in the trailer, but it's actually an actress name Haley Bennett.

— Kayla Whitter (@kaylakedavra)
Seriously, many of us would give up the last donut to look like Jennifer Lawrence. Or Haley Bennett. We think it's time to embrace your twin, Bennett. You're both stunning.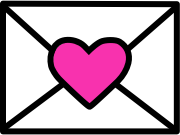 Sign up to receive
instant happy in your
mailbox every day.