PHOTO: ISTOCK
Should Doctors Be Injecting Spirituality Into Healthcare?
Doctors are well-educated on all things physical and medical, but experts and patients say its time to add another element to their learning: emotional and spiritual care.
Dr. Christina Puchalski, a palliative care doctor and founder of the George Washington Institute for Spirituality and Health (GWish), recently told The Huffington Post of a checkup several years ago with a patient and her husband, who were both dealing with her terminal diagnosis. She says the emotional stress in the room was so palpable that she had to address it.
Puchalski recalls:
"When I went back in, I sat down and just offered my love…They just cried, and I sat with them. We'd gotten to the heart of the visit and it wasn't about the medication or the pain. The real issue was the bereavement and the fear of losing each other."
There comes a point where medicine ends and emotional support begins, but is it a physician's job to make that jump?
To answer that question, I spoke with Dr. Craig Rovito, an internal medicine resident at Albany Medical Center in Albany, NY, about how he tends to his patients' emotional—and even, spiritual—needs. For him, the answer varies from patient to patient:
"Each patient is different and each have different expectations based on their situation. This can be the tough thing to gauge sometimes—how much beyond the procedures, antibiotics, IV fluids and the like your patients want from you."
Today, says Dr. Rovito, teaching new doctors to have a supportive bedside manner plays a major role in medical education. Spirituality, he says, can be part of that approach as well.
"Even during preclinical years we had a focus on seeing fake or standardized patients. We had full sessions that incorporate a patients spirituality, such as end of life care, asking about code status, or invasive procedures for seemingly futile reasons."
Though Dr. Rovito identifies as a Catholic, he says he chooses to keep his faith separate from his patient care, even if his patient identifies as a Catholic as well. He says he's been in the room with families as they prayed together, but has opted not to participate. To him, it's more important to simply be present with his patients and show his support and care.
Adds Dr. Rovito, "I think it's a fallacy that you need to be religious to be spiritual."
"To me, the two can be separated. This goes back to a great quote by Sir William Osler that they teach at many medical schools. He says that we should treat the person, not the disease. We don't treat diabetes, heart failure, hypertension and peripheral vascular disease. We treat Jane Doe, who happens to have all of those things."
While I've been lucky enough to not have to deal with serious medical conditions in my life, I'd definitely seek the care of a medical staff who understands my spiritual and emotional needs, if I did—even if religion has nothing to do with it.
Dr. Craig Rovito is a resident at Albany Medical Center in Albany, NY, in the department of Internal Medicine. He is completing a year of general medicine before he begins specializing at the department of Physical Medicine and Rehabilitation at Spaulding Rehabilitation in Boston, MA. 
MORE STORIES YOU'LL LOVE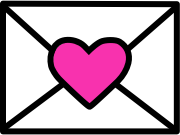 Sign up to receive
instant happy in your
mailbox every day.