PHOTO: GETTY
Ivanka Trump Brought Women to Her Father's Campaign. What's Her Role Now?
Ivanka Trump was the measured, reasonable, female side of Donald Trump's bid for the Presidency. Her influence on family-friendly policies and her powerful speech in support of her father at the Republican convention gave voters different reasons to consider voting for him.
Like it or not, the majority of white women who voted, voted for Trump. And while that might seem like a classic case of shooting yourself in the foot, no doubt some of them did so because of the campaign interventions by the younger, more "measured", more palatable Trump.
Just look at where Ivanka spent the final days of the campaign: New Hampshire, Virginia, Michigan, Pennsylvania. The last two are among the states that went to Trump against expectations, delivering him the needed backing of the Electoral College.
Ivanka's husband Jared Kushner is heading up the transition alongside Mike Pence, and the couple clearly have the ear of the President-elect. Since the transition began, Ivanka has been by her father's side, sitting in on high-level meetings with foreign leaders, and influencing his transition team.
Ivanka will be the first First Daughter—possibly ever, but certainly in a very long time—to play an active role in the White House. Chelsea Clinton was just a girl, as were Jenna and Barbara Bush, and First-Daughters-in-residence, Sasha and Malia Obama.
Never before have we seen a President-elect extend such an invitation to their offspring. But Trump undoubtedly sees the value in Ivanka, a brand all of her own, and one far more "mainstream" than her father's.
So what should we expect to see from America's next First Daughter?
There are some clues in her carefully curated online presence, and more in the ways she chose to intervene, or not, throughout the campaign.
Expect Ivanka to be the face of moderate Trump.
She's just like you. The billionaire-cum-President-elect-next-door's daughter.
While her father tweets about things like stripping the citizenship of Americans who exercise their First Amendment rights with a little flag bonfire, Ivanka's here to sympathize with you over your turkey-induced tryptophan coma.
She's the carrot to The Donald's shtick.
He rails against entire sections of society; she smooths things over with perfectly reasonable words and moderate arguments. How do we know? Take the Republican convention as your guide for this one.
In one speech, she delivered the centerpiece performance of her father's nomination. It was the moment you could finally see how Trump might convince more moderate Republicans to join him.
The truth is, Ivanka, and her shiny, welcoming, family-friendly image, gave people cover to vote for Trump.
A photo posted by Ivanka Trump (@ivankatrump) on
Expect her to step up as the family's business brains trust.
This one is an obvious choice for Trump Snr to make. He's unlikely to give his daughter an actual White House role, and, given her extensive business interests, she's unlikely to want one.
The obvious solution to the President-elect's image problem (stemming from the conflict of interest that is running a global business and being the President of the United States of America) is to hand over his company to someone he trusts.
We already know The Donald respects his eldest daughter's business skills and thinks she'd be a great successor for his empire. So come December 15, the date of Trump's next major press conference, it would come as little surprise to see this arrangement formalized in some way.
I will be holding a major news conference in New York City with my children on December 15 to discuss the fact that I will be leaving my ...

— Donald J. Trump (@realDonaldTrump)
great business in total in order to fully focus on running the country in order to MAKE AMERICA GREAT AGAIN! While I am not mandated to ....

— Donald J. Trump (@realDonaldTrump)
do this under the law, I feel it is visually important, as President, to in no way have a conflict of interest with my various businesses..

— Donald J. Trump (@realDonaldTrump)
It's important to take close note of his language in these tweets. He says the press conference will be held with his children, that he's leaving the business, that he's not required to do so, and that the whole arrangement will be made because it's "visually" important.
He's more or less setting up the perfect way to keep the business in the family.
Watch her cement her role as the peacemaker/diplomat/go-between.
This is less a clearly-defined role than it is one Ivanka has been playing with (and for) her father for the majority of her life.
You know: the person who steps in when their angry relative yells at the dinner guests/Prime Minister of wherever, or says a little too loudly that they wished the next-door-neighbor/Chancellor of a European nation was a 10.
The best diplomats know flattery and distraction are valuable tools in their arsenal. Ivanka knows it too.
Expect her to play the apologist.
We saw this one in the campaign as well, when her father was on the ropes for discussing sexually assaulting women on a hot mic. Ivanka Trump chose a careful statement almost a full two weeks after the revelation to directly address the "pussy grabbing" controversy.
After standing beside him every day in silence, she told Fast Company: "My father's comments were clearly inappropriate and offensive and I'm glad that he acknowledged this fact with an immediate apology to my family and the American people."
By continuing to show up for her dad after his blatantly offensive comments, she proved there is no limit to her loyalty—or her willingness to effectively turn a blind eye.
She minimized Trump's actions. And by extension, her continued presence by his side gave other people permission to do the same.
There is no denying Ivanka Trump has been a powerful force in her father's campaign. All the evidence suggests she will continue to be an important part of brand Trump heading into the White House.
MORE STORIES YOU'LL LOVE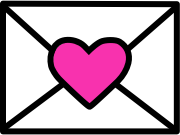 Sign up to receive
instant happy in your
mailbox every day.