PHOTO: GETTY
The Best Twitter Responses to Kellyanne Saying Microwaves Spy on People
In a move equal parts absurd and not-at-all shocking, President Trump sent out a tweet claiming former President Barack Obama had his phones tapped during the 2016 presidential campaign.
In an effort to smooth over this outrageous claim, senior adviser Kellyanne Conway appeared in an interview with Bergen County Record.
When asked about the possibility that Trump Tower was wiretapped, Conway responded by saying:
"What I can say is there are many ways to surveil each other now, unfortunately. There was an article this week that talked about how you can surveil someone through their phones, through their—certainly through their television sets, any number of different ways, and microwaves that turn into cameras, etc., so we know that that is just a fact of modern life."
Q: Do you know if Trump Tower was wiretapped?

Kellyanne: There was an article this week—you can be spied on via a camera in your microwave pic.twitter.com/rObFkIrLGG

— Bradd Jaffy (@BraddJaffy)
Conway then attempted to correct her statements in a Good Morning America segment, but by that time, the internet had already erupted into a frenzy.
Overlooked in all of this: KellyAnne Conway seems to think Inspector Gadget was an inspector of gadgets, not a gadget-filled inspector pic.twitter.com/dlsuKm3Kd0

— Hayes Brown (@HayesBrown)
The comments were a gift handed over on a silver platter for social media users everywhere, who took full advantage of the situation.
Could microwaves be the new iPhone? These people think so:
. am I taking a selfie right? pic.twitter.com/PxHX1SFjaY

— Alex Zalben (@azalben)
You knew this had to happen. @microwavegate pic.twitter.com/Fss7oTxzGM

— Susan Pesznecker (@SuePesznecker)
Others are a frustrated about having yet one more thing to look good for:
*puts on makeup to use the microwave*

— Elizabeth (@Elizasoul80)
When you gotta double check to make sure the microwave isn't spying on you before you leave the house. pic.twitter.com/lx5ncTLiwb

— Travon Free (@Travon)
But when it really comes down to it, it's what we've all been searching for: an easy way to communicate with Obama.
I just spent the last hour or so, talking to various kitchen appliances in hopes that Obama would soon be here.

— olazzcaes (@theartofcaesar)
Obama, can you hear me? Obama, can you see me? pic.twitter.com/iQBKV47nm1

— BCarrz (@bcarrz)
H/t: Elle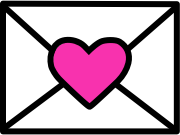 Sign up to receive
instant happy in your
mailbox every day.