PHOTO: GETTY
Why Kim Kardashian Needed to Tell Her Robbery Story Outside of Interviews
Last night's episode of Keeping Up With the Kardashians was a departure from the family's usual antics.
Kardashian took the opportunity to speak out about her Paris robbery that occurred back in October, in an effort to take the narrative back into her own hands.
In preparation for the episode, she posted a picture of herself and her family to her Instagram (which she noted was the last family photo taken during their Paris trip) with a caption explaining her intentions behind the episode.
"I thought it was important to share this story through my eyes & not in an interview where my own words could be twisted. I have always shared so much & I'm not going to hold back when this was probably one of the most life changing experiences for me. I would never wish this experience upon anyone, but have learned some valuable lessons & feel so blessed to be safe home with my babies & husband."
I have a lot of respect for Kardashian in taking control of the narrative of what happened to her, given that tabloids and social media users alike inevitably have a field day when it comes to the events of her life.
And without apologies, the episode delved right into the sobering fear the family experienced during and after the robbery.
At one point, Kardashian admitted that as she lay on the bed during the robbery, she wondered if Kourtney would be able to "have a normal life" should she return to the apartment to find her dead body.
In an interview on the show, mother Kris Jenner said her immediate reaction to the news was to bring Kim her favorite blanket and wrap her up in it.
This episode was shocking and upsetting, of course. But personally, it reminded me of how well this family has endured all the garbage they've been dragged through—and of what their show was about in the first place: their incomparable bond.
All of the sensationalized media stories we read about the Kardashians make it easy to forget they are just a family who truly love each other. At the end of the day, they're trying to work through the challenges that are thrown their way.
And considering the things they've been through, they've come out the other side incredibly gracefully.
"I took a tragic horrific experience and did not let it diminish me," Kardashian elaborated in another caption. "Rather, grew and evolved and allowed the experience to teach me. I can say I've become so much better because of it."
MORE STORIES YOU'LL LOVE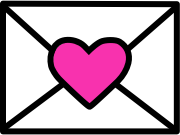 Sign up to receive
instant happy in your
mailbox every day.