PHOTO:
Lady Gaga FaceTimed Prince William to Talk About Mental Health
Lady Gaga and Prince William have teamed up for the sake of the Heads Together campaign, which strives to end the stigma surrounding mental illness.
The pair has starred in a video together, in which they dial into a FaceTime call with each other to discuss the campaign's #oktosay film series.
"It's time that everyone speaks up and really feels very normal about mental health, it's the same as physical health," explains Prince William.
"Everybody has mental health and we shouldn't be ashamed of it and just having a conversation with a friend or family member can really make such a difference."
The campaign's films feature people of all different backgrounds speaking openly about their struggles with mental health.
Lady Gaga commends the Duke on the series, explaining that her life has dramatically improved since she began having open conversations about her anxiety and Post Traumatic Stress Disorder.
The singer says:
"Even though it was hard, the best thing that could come out of my mental illness was to share it with other people and let our generation, as well as other generations know that if you are feeling not well in your mind that you're not alone and that people that you think would never have a problem, do."
The pair also made plans to meet in the U.K. this fall to continue the conversation further.
MORE STORIES YOU'LL LOVE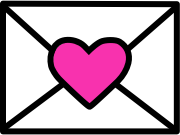 Sign up to receive
instant happy in your
mailbox every day.