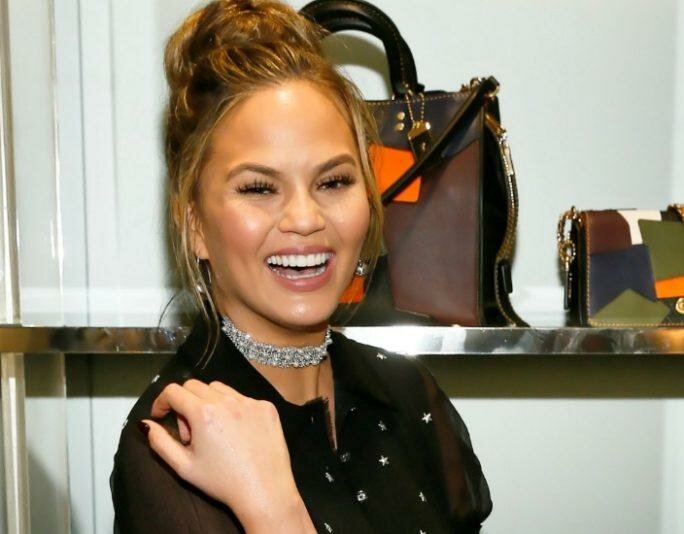 PHOTO: GETTY
Inside Chrissy Teigen's Ridiculously Good Closet
is a lot of things. She's a supermodel, an author, a mom, a prolific tweeter, and a wife.
She's also our style icon.
Just look at this killer structured dress.
Or this fantastic coat, paired with the most effortlessly beautiful bun we've seen.
And it's hard to go past this pairing of mustard-yellow velvet bottoms with a bright red lip.
Her clothes are, quite simply, great. And her actual closet is even better.
Back in 2015, The Coveteur spent a day inside it. The photos are incredible and, well, we've all fallen a little more in love with her because of it.
Turns out that is possible.
There are shoes—oh God, there are so many shoes. We counted 10 pairs of sneakers, five pairs of black boots and many, many stilettos. And that's just from one photo.
If that's not enough, Teigen's husband John Legend took a camera to her closet and filmed it for Teigen's now-cancelled show, Fab Life.
He takes us past even more rows of shoes, and then into her drawers. He stops at her underwear drawer (these guys!), opens it and…it's empty. Teigen winks, and we fall even more in love.
Oh, Chrissy. We don't know what the closet at your new home will be like, but we can only hope it's even more beautiful than this one.
And that we get to see it.