A Woman Left Her Purse in an Uber and It Went on a Movie-Like Adventure
New Year's Eve is usually , for lack of a more descriptive term, a shitshow.
Most of us start the night excited. Then one drink becomes another and you suddenly find yourself crying because the sequins on your cheap, never-going-to-wear-this-again dress are starting to fall off and land in your fourth cocktail of the last hour-and-a-half.
Just me?
Well, according to Redditor Dbarakh, not all New Year's Eve mishaps end in tears.
A friend of his accidentally (read: drunkenly) left her purse in an Uber at the end of the night. So, she contacted Uber and arranged to have the bag dropped off the next day. And in the meantime, her purse went on an adventure.
"Friend left her purse in an Uber on NYE. Found some interesting pictures on her phone when she retrieved it the following day."
To ring in the new year, her purse made some new friends, played at the park, sat quietly and pondered it's existence, played Cards Against Humanity, rode a reindeer, climbed a rock wall, and looked out onto a beautiful view.
That's an amazing adventure for a person, let alone a bag.
As Imgur user dougholes puts it, "To whomever did this: if you are female, will you marry me. If you are male, can we grab a beer sometime. It's on me, you glorious bastard!"
In the comments on the Reddit post Dbarakh writes, "Friend wanted me to make sure to mention that the googly eyes were included in the side pocket of the purse."
It's not like the Uber driver had googly eyes in their glove compartment should such an occasion present itself. The eyes were in the bag. So you know, it's not a weird thing for the driver to have done.
Except it is truly, truly weird. And wonderful.
If this type of thing is what 2017 is all about, the year is going to be alright.
MORE STORIES YOU'LL LOVE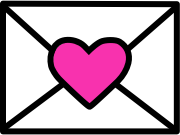 Sign up to receive
instant happy in your
mailbox every day.