PHOTO: GETTY
Let's Make "Silver Vixens" a Thing, Because Gray Hair Looks Incredible
Despite what hip-hop music videos may have us think, the term "vixen" actually means "female fox."
So the question remains: Why aren't "silver vixens"—a.k.a., the female equivalent of the universally praised "silver fox"—a thing?
The George Clooneys of the world are fawned over for their silver locks and other age-related features that deem them "distinguished," so why don't the ladies get the same treatment?
Women (such as 54-year-old Parisian fashion journalist ) have started to get more and more vocal about their gray hair pride.
We support them wholeheartedly.
And we hereby announce our campaign to make "silver vixens" common vernacular, in celebration of these beauties.
Come on, just look at them. These women are proving silver hair can be elegant, sophisticated, and just plain stunning.
We seriously applaud their unapologetic, drop-dead amazing style. It's time for society as a whole to get on board.
MORE STORIES YOU'LL LOVE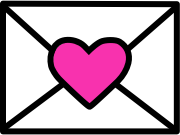 Sign up to receive
instant happy in your
mailbox every day.