PHOTO: FADIL BERISHA
Type-A Activities to Pair With Martha Stewart's New Wine Company
Great news for anyone tired of losing their buzz while on their third hour of organizing their crafting closet: Martha Stewart is getting into the wine business.
The new Martha Stewart Wine Co. will feature wines from around the world, tasted and selected by Stewart and an expert panel of sommeliers and winemakers—plus, a collection of "Martha's Favorites" she serves in her own home.
You can buy individual bottles, but even better is the club deal, which gets you a "Stewart-curated" experience: The Half-Case Wine Club offers six bottles of wine every six weeks, for $8.33 per bottle, while the Case Wine Club offers 12 bottles every eight weeks, for $7.49 per bottle. You can choose all red, all white or a mix of both wines.
"Wine has played an important role in that part of my life focused on entertaining and teaching others how to entertain," said Stewart. "With the launch of this fabulous online wine shop, I am confident that we can teach consumers how to pour the right wine and enjoy the right wine, at every occasion."
Because who hasn't been waiting for Martha to help us link the right wine for some very specific occasions in our lives?
Take the 2016 Racine Côtes de Provence Rosé ($17.99), which looks to be the perfect compliment to an afternoon spent obsessively arranging and rearranging a flower arrangement.
Or the 2013 Sierra Trails Old Vines Zinfandel ($12.49). With its "ripe berry, dried plum, red currants, tobacco, black pepper and sweet oak" tasting notes, it will hit the spot next time the urge to repurpose wrapping paper scraps as pantry shelf lining hits.
The 2015 Marquis de Bacalan Sauvignon Blanc ($16.99) is the perfect reward for a day spent adding a label to every surface of your home. Because we all deserve a pick-me-up after putting labels in your linen closet for where your sheets should go.
The 2014 Le Vassal de Mercues Cuvee Le Dueze ($24,99), with its "sweet vanilla, charred, black fruit, hint of spice" tasting notes, is going to make the time you spend drying own fruit for handmade potpourri satchels go much quicker.
Thank you, Martha, for making all of our surprisingly affordable wine dreams come true.
MORE STORIES YOU'LL LOVE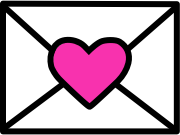 Sign up to receive
instant happy in your
mailbox every day.