PHOTO: INSTAGRAM
Wednesday's Celebrity News Hit
1. Megan Fox gives her third child a very…interesting name
Fox, 30, has had her third child with husband Brian Austin Green. In keeping with the tradition of celebrities naming their children strange things, she's named her newborn son Journey River Green.
Journey River joins Noah Shannon, three, and Bodhi Ransom, two, in the Fox/Green family. No comment yet from Noah, who came away unscathed in the naming process.
2. Meryl Streep is all of us trying to understand new technology
Everyone's favorite actress, 67, admitted she has confused Snapchat with sexting.
She confused the mistake in an interview with PrideSource.
"Somebody told me that I Snapchatted but I don't know how to Snapchat and I thought it was the thing that you do when you're sexting sort of and then you want it to be erased. I didn't know what they were talking about!"
To be fair, Snapchat pre-puppy filter was basically just sexting with an automatic self-destruct button, so she's not completely wrong.
3. Another day, another celebrity talking about their post-baby body.
Blake Lively wants everyone to stop focusing on post-baby weight loss. In an interview with , the actress, currently pregnant with her second child, says it's ridiculous losing weight after having a child is such a trophy.
"It's so unfair. It's so celebrated: 'This is what someone looks like after having a baby.' And I think a woman's body after having a baby is pretty amazing," Lively says.
After her first child was born, the 28-year-old actress did get in shape quickly, but says it was more to do with an upcoming movie role than any personal goal.
"[The Shallows] was as much as physical challenge as it was an acting challenge."
Lively and husband Ryan Reynolds' second child is due later this year. The couple have an 18-month-old daughter named James.
4. Beyoncé wears a gown on a jet ski, because she's Beyoncé
Vacationing with husband Jay Z, Beyoncé wanted to go on a jet ski ride. Many of us would have used the opportunity to put on swimwear, but we are not Beyoncé.
Beyoncé wore a ballgown.
Beyoncé is an inspiration.
Beyonce & Jay Z -- Jet Skis Will Never Sink Us!!! (PHOTOS) https://t.co/KNS22d3h8G

— TMZ (@TMZ)
5. Sheryl Crow speaks candidly about her breast cancer
Crow, 54, has been cancer-free for 11 years and is taking the moment to describe what her battle was really like.
The singer discussed her illness at the #BlogHer16 conference earlier this week.
"My diagnosis was a real game changer," she says. "At that point I was 44 and I was the picture of great health.
"I began to really hack away the things that weren't important, and the things that were energy sucking. I learned how to say no."
Crow says her diagnosis helped her realize she had been putting herself last and that needed to change. "My big lesson was to quit taking care of everyone. I was at the bottom of my totem pole, and it caught up to me."
She told the crowd her cancer was detected through a routine mammogram, and ended her talk with a PSA: get checked, the earlier the better. It could save your life.
MORE STORIES YOU'LL LOVE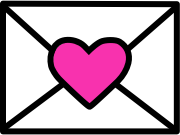 Sign up to receive
instant happy in your
mailbox every day.