PHOTO: GETTY
Michelle Williams Says the Love of Her Life Is Her Best Friend
We're all taught that a romantic relationship is going to be the thing that defines our lives. That the "love of your life" is going to become your best friend, while also being your lover.
But what about when that doesn't happen? For whatever reason, you don't find a human being you love romantically who overtakes the love and connection you have with your best platonic friend.
It happens. It even happens to movie stars, and Michelle Williams is the proof.
Since working with Busy Philipps on Dawson's Creek way back when, the pair have been inseparable, and this week, Williams described Philipps as "the love of my life".
"I'm so in love with her," Williams says, "She's proof that the love of your life does not have to be a man. That's the love of my life right there."
Currently promoting her latest film, Manchester by the Sea, Williams has been taking Philipps along as her date for screenings and events, having revealed earlier this year that her top priority is raising her daughter Matilda, from her relationship with now-deceased actor Heath Ledger.
"I'm like a cat, I'm a very domestic creature. I just want to stay home and take care of people. But I'm also happy with myself and just because I might have a desire to be with someone…that won't lead me to marry the wrong person," she said.
And with Philipps by her side, it looks like Williams is more than happy to find her emotional fulfillment with her bestie, not a man.
As a single woman in my 30s, I know it's possible to find happiness without a relationship. But what's frustrating is how often women are told the opposite, and have to constantly field questions about whether we're dating, or why we're still single.
A photo posted by Busy Philipps (@busyphilipps) on
As Williams so visibly proves, it's absolutely possible to be happy, accomplished, and single. I'm sure there are plenty of women out there like me, who heard her comments and couldn't help but nod their heads along in agreement.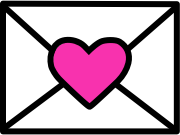 Sign up to receive
instant happy in your
mailbox every day.