Called on Dress Code (Again), Mom Asks Principal to Shop for Her Daughter
As the weather heats up it's only a matter of time until we start hearing stories of young girls getting in trouble at school for dress code violations.
• Girls sent home for wearing tank tops deemed too distracting for male students.
• Girls forced to wear embarrassing loaner clothes because male staffers can't teach when girls wear shorts.
• Girls suspended for wearing dresses that are too short.
Dr. Catherine Pearlman has had enough.
On her The Family Coach blog (reposted as a Today community post), Dr. Pearlman, a social worker and parenting coach, wrote an open letter to her daughter's middle school principal after her 13-year-old was sent home for the second day in a row for being "dressed inappropriately."
"Dear Middle School Principal," she wrote. "Thank you for sending a note home for the second day in a row to say my daughter was dressed inappropriately for school. I'd like to offer an additional thank you for forcing her to change into large mesh shorts that have been worn by god knows who and potentially never washed.
"To reward you for treating my daughter with such concern, I am cordially inviting you to take my daughter shopping."
Dr. Pearlman then wished the principal luck in finding clothing that meets her daughter's requirements, the school's code—and her family budget.
Dr. Pearlman noted, however, that at 5'7", her daughter has "exceptionally long legs and arms," which will limit her principal's pool of acceptable clothing. Add to that the fact that her daughter doesn't like anything "pink or purple or frilly," hates dresses and clothing with visible logos," and won't wear pants because she gets overheated easily.
"Trust me I've seen this," cautioned Dr. Pearlman. "It will cause a scene in the schoolyard."
Now comes the tricky part:
"As per your policy, she cannot wear tank tops. Shorts and skirts must not extend to the end of the fingertips. (This is a toughie.)"
Dr. Pearlman offers her daughter's principal some shopping suggestions: Focus on buying shorts first, but know that her daughter's long fingers will likely make finding a pair that won't get her sent to the office impossible. To be safe, she suggests the principal schedule a few afternoons and weekends to search—but don't bother with the mall, Target or outlet stores as she's already checked there.
Dr. Pearlman added, too:
"Please try to stay within a reasonable budget. We can't spend a fortune on her wardrobe. She is still growing after all."
Signing her letter, "Sick Of The Dress Code Mom," Dr. Pearlman thanked her daughter's principal in a postscript.
"I forgot to thank you for making it clear to my daughter that her body is somehow a distraction, either to herself or to the boys," she wrote. "I thought she might have missed the message earlier in the year when the gym teacher told her she couldn't wear yoga pants because the boys aren't able to control themselves.
"I appreciate how hard you are working to drive the point home."
And that, ladies and gentlemen, is how you take a school principal to school.
MORE STORIES YOU'LL LOVE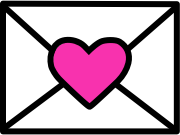 Sign up to receive
instant happy in your
mailbox every day.