PHOTO: COURTESY OF HEATHER L.
All Five of Heather's Bridesmaids Are Pregnant
When Heather L. got engaged in 2015, she says she knew exactly who she wanted standing next to her as she married her partner, Dan.
For most of her life, she had five women who were there for her throughout every big moment in her life. All married, Heather had appeared in each of their weddings and it was now time to return the favor.
But she wasn't expecting for all of them to... er, also be expecting at the same time.
Yep. That's right. All five of Heather's bridesmaids soon announced they were pregnant, shortly after one another.
Suddenly Heather realized she was looking at the very real possibility that one (or more) of her bridesmaids could go into labor on her wedding day. But while some brides would proceed to completely freak out at this possibility, she didn't.
Instead, she was overjoyed.
"I would never expect someone to put their life on hold for me—and especially not for my wedding—but I also never expected to have an entirely pregnant bridal party," she writes in an essay for Redbook. 
Heather immediately went into planning mode. Not to replace her bridesmaids—she says she couldn't imagine not having these five women next to her on her wedding day—but to make sure her friends are as comfortable as possible in the lead-up to the big day.
Heather writes:
I'm a pretty organized, detail-oriented person, so I'm not going to lie — taking in the news that not one, not two, but all of my bridesmaids were pregnant was a little stressful and overwhelming at first. But not stressful in the way you might think. Sure, fleeting thoughts about what would happen if my bridesmaids couldn't make it to the wedding or who would help me the day of ran through my mind, but more than anything, I was concerned for my friends. Instead of putting the focus where it should be—on my marriage to Dan—I was worried about making 5 women at the end of their third trimesters as comfortable as possible on what's typically a very long day.
If you ask us, Heather sounds like a complete dreamboat. It's not often you hear of a bride who is so selfless.
Of course, there have been some bumps (sorry) along the way in terms of wedding planning. As Heather explains, she had to order extra fabric for the original bridesmaids' dresses and her bachelorette party wasn't as rowdy as originally thought. But none of that matters to her.
"The best part has been seeing how you and your friends can be at various stages in life and still be there to support each other," she says.
"I knew my friends cared about me, but seeing them get ready to become moms and develop that motherly instinct—how they're making sure I'm being taken care of and having the wedding day that they all got—is pretty cool."
We completely agree. And we can't wait to see the amazing baby bump photos from the wedding day.
H/T: Redbook
MORE STORIES YOU'LL LOVE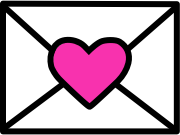 Sign up to receive
instant happy in your
mailbox every day.