PHOTO: ISTOCK
Black Lives Matter Is Sending Women Home From Prison for Mother's Day
This Mother's Day, the Black Lives Matter movement will gift over 30 jailed black women their freedom, in what is being called national Mama's Bail Out Day.
These women are just a small portion of many low-level offenders who haven't been convicted but remain in prison because they cannot afford to return home while they await trial.
Southerners on New Ground (SONG), the Movement for Black Lives, ColorOfChange, and other groups have reached their fundraising goal over $250,000, and continue to raise even more.
Mary Hooks (co-director of the Atlanta-based LGBTQ organizing project SONG) first presented the idea for national Mama's Bail Out Day at an event early this year in which 25 black-led organizations met to discuss bail reform.
Yesterday Durham NC bailed out 9 mamas. Apparently they'll be back at it today too! pic.twitter.com/XfZhT6MIxr

— #FreeBresha (@prisonculture)
The group accepted her proposal and even expanded the definition of "mother" for the newly-minted program. (Birth mothers, as well as chosen mothers, are eligible.)
"When we talk about black mamas, we know that mothering happens in a variety of ways," Hooks told The Nation. "Whether it's the mothers in the clubs who teach the young kids how to vogue, or the church mothers who took care of me."
The movement also has intentions beyond this particular Mother's Day.
Arissa Hall, a national Mama's Bail Out Day organizer and project manager at the Brooklyn Community Bail Fund, observes that currently, "all mothers are not celebrated," referring to exclusion of black, mentally ill, and/or imprisoned mothers. "Black moms especially have not been granted that title of motherhood."
But women like Hook and Hall are striving to change the way we perceive black motherhood, and they're just getting started.
H/t: The Nation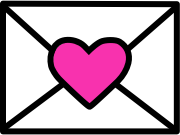 Sign up to receive
instant happy in your
mailbox every day.