PHOTO: ISTOCK
Today in Best News Ever, Taking a Hot Bath Has Similar Effects to Exercise
Not feeling a five-mile run this morning? A new study shows indulging in a hot bath can provide you with a sufficient amount of calorie burning instead. Yes, correct. This is the best news ever.
The U.K.'s Loughborough University brought its findings on the health benefits of 'passive heating'—getting hot enough without getting hot and sweaty from exercise—forward on March 9.
New article - how taking a hot bath is similar to https://t.co/IG9417MEsN pic.twitter.com/uY5IcIpdBu

— Loughborough Uni (@lborouniversity)
Their experiment, in which 14 men were assigned to take an hour-long bath in 40°C (or 104°F) water or complete an hour of cycling, was designed to cause a 1°C (or 34°F) rise in bodily temperature.
And while cycling resulted in more calories burned, the level of calories burned by the hot bath equated to the same impact as a 30-minute walk—about 140 calories. Peak blood-sugar levels in the bath participants, measured for 24 hours after the end of the study, also dipped 10 percent.
While extensive research on passive heating is still in its early stages, there have been conclusions—such as one from a 2015 Finnish study and another from a 2016 report from the University of Oregon—that baths also reduce the risk of having a heart attack or stroke, at least in men.
Passive heating also has added benefits of contributing to reduced chronic inflammation, raised levels of nitric oxide—which dilates blood vessels and reduces blood pressure—and improvements in body weight, blood sugar control and a reduced dependence on insulin.
H/t: The Conversation
MORE STORIES YOU'LL LOVE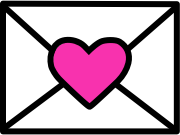 Sign up to receive
instant happy in your
mailbox every day.