PHOTO: GETTY
News Bite: Cats Are Welcome at Westminster Dog Show This Year
Cat people have always existed, but it seems they're really having their moment in the sun.
So much so, they are officially making their way into the annual Westminster Kennel Club Dog Show, an event obviously dedicated to canines.
According to The New York Times, the Westminster Dog Show, which is expected to feature 2,800 dogs, will now add cats to the "meet the breeds" portion of the event.
Though cats have been featured in a "meet the breeds" event before, it is the first time in the show's 140 year history that it will not be held separately from the dogs'.
The announcement was made at a news conference at the show's venue, Madison Square Garden in New York City this week.
Cat people are rejoicing, but a large number of Twitter users are expressing their shock and disapproval over the announcement.
Cats at the Westminster?!?! What is happening to the world? https://t.co/aMdpa8XEf6

— Betsey J (@BetseyJWilkin)
They're showing cats at the Westminster Dog Show- its official- The world has gone crazy.

— samantha ronson (@samantharonson)
Does this development mean that 2017 is destined to be as much of a rollercoaster as 2016?
Only time will tell.
MORE STORIES YOU'LL LOVE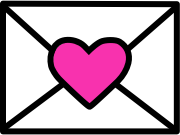 Sign up to receive
instant happy in your
mailbox every day.