PHOTO: GETTY
Pro Men's Hockey Players Support Women National Team's Boycott Over Pay
As the deadline to confirm its plans to boycott the national championships passes, the U.S. national women's hockey team has picked up support from former members of the men's Olympic hockey team.
USA Hockey, which governs the sport, gave the no. 1-ranked women's team a deadline of March 16 to confirm whether it intends to sit out the 2017 International Ice Hockey Federation championship, which starts March 31.
The deadline passed with "no immediate word on whether the team as a whole had responded," according to ESPN's Johnette Howard.
However, in an interview with ESPN, former Olympian and current Washington Capitals defenseman Kevin Shattenkirk applauded the women's team's courage to take a stand.
"I respect it," he said, adding:
"Those girls have a full plate, year-round, with what they do. For them to ask for better pay and substantial pay for all the sacrifice that they give to the program, I think is valid and it's warranted."
John Carlson, Shattenkirk's 2014 Olympic team teammate and a fellow Washington Capitals defenseman, agreed, noting the bond between the men's and women's teams, who cheer each other on when their schedules permit.
Said Carlson:
"They deserve every bit of everything they get and probably a lot more because they've been awesome competitors and it's a whole different landscape that they have to deal with."
Ballard Shar, the law firm representing the team, released a statement earlier this week arguing that "approximately half" the women's players hold second and third jobs to make ends meet. It also claimed that during its six-month residency at the 2016 Olympics, the women's players earned only $1,000 a month.
In a statement this week, USA Hockey acknowledged the players' concerns and said it is "disappointed" by the boycott and plans to continue talks. It also added, however, that it plans to field a "competitive team" at the championship.
"We have represented our country with dignity and deserve to be treated with fairness and respect," said team captain Meghan Duggan in a statement earlier this week.
News of the boycott follows on the heels of a $16,000 pay cut to the National Women's Hockey League, announced in November. Many women's national team players also participate in the league as well.
H/t: ESPN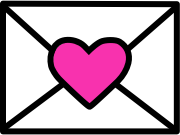 Sign up to receive
instant happy in your
mailbox every day.