PHOTO: TOUCHSTONE PICTURES/PRETTY WOMAN
14 (Very) Sexy Movies for Women Who Just Don't Like Porn
We're not saying you need any help in the bedroom department. Far from it. Two grown, red-blooded humans like you and your partner certainly enjoy having sex as often as the rest of us. Far be it for us to suggest ways to improve your sex life.
Or the frequency.
Or the location.
Or the props you choose to use during it.
Certainly after a long day at work, at the end of a busy week and having eaten a little too much dinner, some sweet, sweet, naked lovin' is exactly what you feel like.
For those times when you need a little extra motivation to share some special time together (knowing how ridiculous most pornography is), here are 14 movies and TV shows that will get you in the mood.
Body Heat
Body Heat, starring William Hurt and Kathleen Turner, is a 1981 erotic thriller about a lawyer named Ned who begins an affair with Matty, the wife of a wealthy businessman, during a Florida heatwave. The movie is most famous for a scene in which Ned picks up a lawn chair to smash through a glass door to get to her.
Eyes Wide Shut
Eyes Wide Shut is a 1999 erotic drama staring then-real-life-couple Tom Cruise as Dr. Bill Hartford and Nicole Kidman as his wife Alice. The movie is about Bill's accidental discovery of a high-class sex party ring made up of millionaires who would do anything to keep their secret lives secret.
Pretty Woman
Pretty Woman is a 1990 romantic comedy starring Richard Gere and Julia Roberts. Richard Gere, a lonely billionaire and Julia Roberts, a down-on-her-luck prostitute, begin a professional relationship, fall in love, and have sex on a piano.
Adoration
Adoration is a 2013 French-adaptation film about two women who begin affairs with each other's sons. Starring Naomi Watts and Robin Wright, the movie begins with each couple having secret affairs before all is revealed, but not until many hearts are broken.
Bound
Bound is a 1996 crime thriller about a woman named Violet who longs to escape her relationship with her gangster boyfriend. She begins an affair with the sexy Corky and the two fall in love and decide to run away together, but not before trying to steal millions from the mob.
Basic Instinct
Basic Instinct is a 1992 erotic thriller about a troubled homicide detective who begins a sexual relationship with murder suspect and novelist. The movie stars Michael Douglas as Nick, Sharon Stone as Catherine, and a very scary ice pick.
The Notebook
The Notebook, a 2004 romantic drama based on a Nicholas Sparks novel, is about an intense love affair between Noah and Allie, whose different backgrounds make it difficult to be together. Starring Ryan Gosling and Rachel McAdams, the movie is iconic, romantic, sexy and special.
Wild Things
Wild Things is a 1998 erotic thriller about two high school girls and their sexy teacher who all conspire to rip off a wealthy mother, but just whom is conspiring against whom? The movie stars Matt Dillon as the sexy teacher and Denise Richards and Neve Campbell as the sexually devious and disturbed teenage girls.
The Secretary
The Secretary is a 2002 erotic romantic drama about a secretary who discovers her new boss is a sexual sadist, and for whatever reason, she doesn't seem to mind. Staring James Spader as Edward and Maggie Gyllenhaal as Lee, the two end up getting married, having a lot of kinky sex before and after.
Out of Sight
Out of Sight is a 1998 criminal comedy with a surprising sexy and romantic twist when kidnapped officer Karen Sisco falls for professional thief and her kidnapper Jack Foley. The movie stars George Clooney and Jennifer Lopez and, despite its slightly ridiculous story line, is incredibly sexy thanks to the chemistry between the two.
9 1/2 weeks
9 1/2 Weeks is a 1986 erotic romantic drama starring Kim Basinger and Mickey Rourke as Elizabeth McGraw, an art gallery employee, and John Gray, a mysterious Wall Street broker. The two become involved in a hot sexual affair involving food products on a kitchen floor.
Showgirls
Showgirls is a 1995 erotic drama about a naive stripper who arrives in Las Vegas only to have sex with her boss and her boss' girlfriend, who also happens to be the star of the show she has just joined. Starring Elizabeth Berkley and Gina Gershon, as well as Kyle MacLachlan, the movie was widely panned, but is worth watching with your significant other.
Boogie Nights
Boogie Nights is a 1997 drama about the porn industry in the 1970s. Starring Mark Wahlberg as a porn newbie and Julianne Moore as a veteran porn star, as well as Heather Graham as Rollergirl and Burt Reynolds as the king of the pornography industry at the time, the film shows lots of sexy sex scenes and is hilarious in that Wahlberg's character decides to call himself Dirk Diggler. But boy, does he have some crazy sex.
Belle de Jour
Belle de Jour is a 1967 drama film about a woman who spends her afternoons as a high class prostitute while her clueless husband is at work. Starring Catherine Deneuve as the housewife/prostitute, the movie is pretty tame when compared to some more recent sexy movies, but is still highly erotic and inspiring.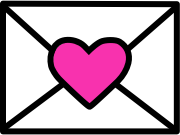 Sign up to receive
instant happy in your
mailbox every day.