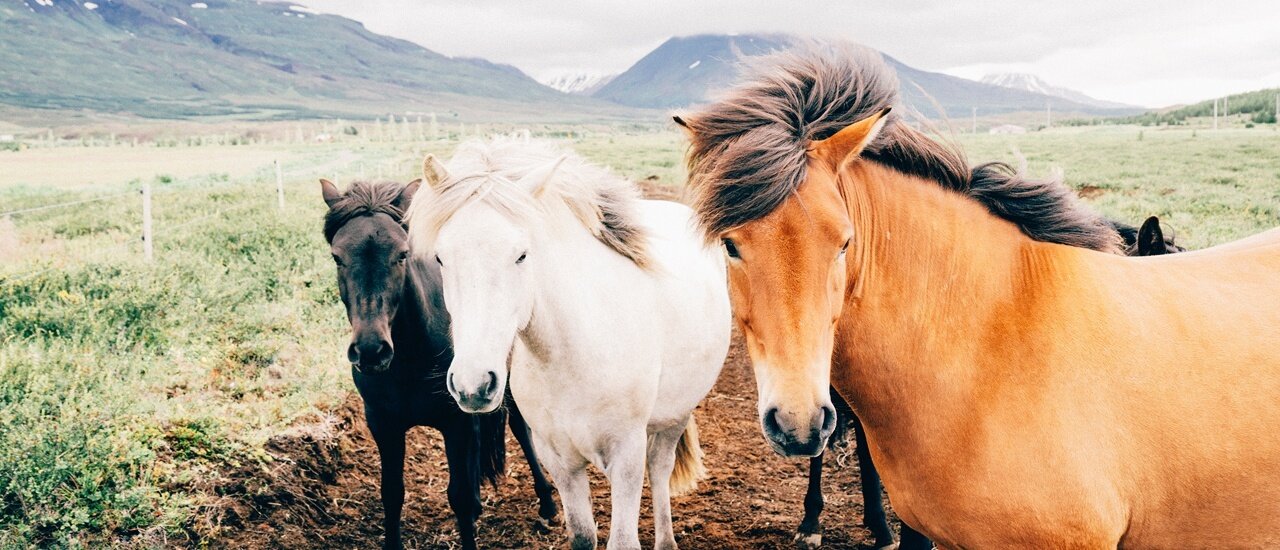 Battling Postpartum Depression on Horseback
Journalist and broadcaster Patricia Sexton's online account of her experience with postpartum depression is powerful. We're hearing from someone who knew how to chase what she wanted – but lost track of what that was. Sexton's memoir, Live From Mongolia, tells how she walked away from a fancy Wall Street job in 2006 to chase her dreams of becoming a foreign correspondent. Marriage and a baby followed, more or less by surprise. Whatever your priorities are, it was certainly one version of so far, so good. What she shares here though, is that things aren't always that easy. Sometimes, the dream of a family gets really tough.
When nothing is technically "wrong," it can be difficult to see that things might not be great. Sexton's newborn daughter had health problems, and the sleepless weeks of anxiety and solitude while her husband was away working left a mark on the way she felt about motherhood. A move to New Zealand – her husband's homeland – came with the nagging feeling she was setting aside her own dreams and career. Things didn't improve when her new son was born.
Memories of her daughter's illness put Sexton on edge. She found herself crying constantly, and lack of sleep made her paranoid and resentful. I'm not a parent (it seems important to mention that) but sleep deprivation and the profoundly destabilizing effect it has on one's mental health seems to be one of the big constants for new parents across the board. And we don't talk about it nearly enough. As Sexton explains with refreshing honesty, it all hit her particularly hard.
"I picked fights with my husband, probably because it helped me ignore the turmoil in my head," she remembers. In one of the more poignant moments in the piece, she considers hurting herself to block out an urge to hurt her newborn son. Her thoughts turned to self-harm and even suicide. And no matter how intrepid we are, sharing this kind of struggle is incredibly frightening. Sexton says opening up to her husband about what she was going through was "the hardest thing I've ever had to do".
The diagnosis of postpartum depression came, like it does to many, as a (very complicated) blessing. Her doctor prescribed counseling and medication. Relatives stepped up to help out, and give her the sleep she needed, and slowly, it felt like the world was returning to normal. Except something was still missing.
Somewhere in the mix, Sexton's friend, also a mother of two, had invited her several times to go horse-riding through Kazakhstan (oh, for friends like these!). Fighting anxiety about leaving her family, Sexton decided to use the trip to document a story. "It would mean I was returning to work, and returning to work would mean a great deal. It would restore my sense of self." She and her friend joined the ragtag bunch of explorers for their expedition. She soon realized the story she wanted to tell was of Amangul, their guide through the Altai Mountains.
Amangul, garbed in a pink velour tracksuit emblazoned with "Lady Lug",  battles bureaucracy and bad weather – not to mention managing three children of her own – to continue sharing the hidden lakes and beautiful landscapes of the home she loves. While following Amangul along the mountaintops, Sexton confronted her guilt and uncertainty about being away from her family. "And for the first time in a long time, I felt like myself again." She learned three things:
Life can do a 180 when you least expect it.
Chase your passions – they'll chase you back.
Keep your sense of self.
Sometimes, the best way to care for the people you love is to make time and space for the things that matter just to you.
Bonus info: for more on why purpose is more important than prestige, check out this piece on how to do what you love over at braingpickings.org.