Forget the Awards, These Moments Were the Real Stars of the Oscars
This year's Oscars did not disappoint when it came to red carpet fashion, musical performances and memorable speeches.
But as much as Janelle Monáe embodied sparkling space royalty in her Elie Saab gown or Chrissy Teigen took relatability to a whole new level by snoozing on John Legend's shoulder during the ceremony, the Oscars also had its share of unsung hero moments that made them the real MVPs of the night.
What would the 2017 Oscars have been without:
The guy in charge of snacks
You can't sit through a three-hour plus awards ceremony and not have snacks to munch. The official Oscars snack guy knew this and came to the rescue, Hunger Games-style.
Gary from Chicago
No one commandeered the Oscars stage like Gary from Chicago. Once this tour group member realized he was at the actual Oscars—instead of visiting an exhibit—he wasted no time in kissing Nicole Kidman's hand and having his and his fiancé's wedding officiated by Denzel Washington.
Justin Timberlake being Justin Timberlake
JT's "Can't Stop the Feeling" was nominated for Best Original Song this year (it lost to "City of Stars," from La La Land). But was he going to show up to the ceremony like the sophisticated actor he is?
Of course not.
He bought the sass, the laughs and all the GIF-worthy photobombs.
Meryl Streep sharing sharing mints with her husband
Who wouldn't want Meryl Streep stealing their candy? The actor and her husband, Don Gummer, shared a sweet (get it?) moment while snacking on Junior Mints descended from Oscar heaven.
Taraji P. Henson's excitement over free snacks
Taraji P. Henson knows the joy of snacks. Give her Twizzlers and doughnuts and she's a happy woman.
Sunny Pawar being lifted Lion King-style by Jimmy Kimmel
Calling it right now, this was the cutest moment of the night.
The Oscars edition of "Celebrity Mean Tweets"
To be fair, that's a really cute dog, Tilda. And who wouldn't want kind eyes, Ryan?
Seth Rogen's Back to the Future-inspired shoes
These space shoes deserve all the recognition.
Oh, Oscars: Never failing to deliver all the gems the internet needs.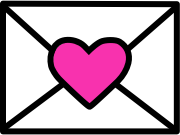 Sign up to receive
instant happy in your
mailbox every day.