IMAGE: GETTY
Reese Witherspoon Is Getting in on the Whole "Wreath Witherspoon" Joke
Of course Reese Witherspoon has a sense of humor—is anyone surprised?
The actress' clothing brand, Draper James, is now selling a in honor of the 'Wreath Witherspoon' trend, made famous by Mindy Kaling on her show The Mindy Project.
On the show, Kaling's character proudly shows off her holiday wreath that is adorned with pictures of Reese's face, which she lovingly calls her "Wreath Witherspoon".
After the episode aired, Kaling asked fans to create their own wreaths and share them with her on Instagram. And they did not hold back.
And now, Reese is immortalizing this incredible pun with a dress. No—it is not a dress covered in pictures of the actress/entrepreneur's own face. Instead, the creation is a knee-length, bell-sleeved ensemble decorated in festive Reese-less wreaths.
The description of the dress on the Draper James website reads,
"Pretty print, flouncy skirt, and flutter sleeves? Sign us up, y'all! There's nothing we love more than a feminine dress that's versatile enough to be worn just about anywhere. Pair it with ballet flats, boots (cowboy or ankle), or your highest heels and get ready to fall in love."
It retails for $295, and is available for pre-order now—the perfect gift for anyone in your life who's a fan of Reese and/or a good pun.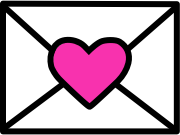 Sign up to receive
instant happy in your
mailbox every day.