PHOTO: SNAPCHAT
SJP Tells What Meeting Kim Kardashian Is Really Like
UPDATE:
We speculated before, but now we really know exactly what it's like to be in the same room as Kim Kardashian, as told by Sarah Jessica Parker.
Recap: SJP was in attendance at Kanye West's New York City show last week and was pulled into numerous selfies with Kim Kardashian.
At the launch of SJP's new fragrance, Stash, she told Daily Mail about her experience meeting Kim.
"She was lovely," she said. the 51-year-old told FEMAIL at the launch of her new fragrance, Stash.
"My son is a huge Kanye fan and they were really gracious and allowed him time with Kanye and that was in large part Kim's doing."
SJP went on to say she was "impressed" with Kim's "graciousness and presence".
While we watched an awkward interaction where Kim pursed her lips and pulled SJP into the shot, this was supposedly not a good indication of how their meeting actually went.
"There was a focus that I witnessed, not just with my son - whom she gave a lot of time to - but with everyone in the room. She was never looking over her shoulder, she was hospitable and lovely. It was so cool to watch her with my phone—she took my phone and was like, 'let me shoot this whole thing' and she shot the whole conversation with Kanye and my son, which was so sweet."
And there you have it. Sarah Jessica Parker met Kim Kardashian. She enjoyed it.
Spring.St previously wrote...
Last night, while every other famous person in New York City was dancing away at Beyoncé's 35th birthday party, Kim Kardashian was supporting her husband Kanye West at his fashion show/ concert.
Also in attendance was Sarah Jessica Parker, a.k.a. Carrie Bradshaw.
Why the 51-year-old was there, we have no idea. But she was. And she appeared in a series of very uncomfortable and accordingly quite hilarious videos and photos on Kim's Snapchat.
First, SJP is tricked into thinking Kim is just taking a photo. Turns out she's actually filming a video—classic. Kanye West jumps into shot and everyone laughs. It seems forced.
SJP gets fooled again by the photo-video trick. Kim, for some reason, uses the moment to tell her how much she loves her.
"You're like my idol, you are the most amazing person on the planet," she says.
SJP looks embarrassed.
Finally, the games stop. A photo is taken. Kim Kardashian looks flawless. SJP looks like she really regrets not going to Beyoncé's party.
This, my friends, is what it's like when you're forced onto the Kardashian Karousel of the neverending selfie.
MORE STORIES YOU'LL LOVE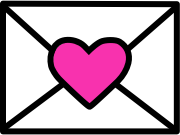 Sign up to receive
instant happy in your
mailbox every day.