PHOTO: PA IMAGES
Scarlett Johansson Is the "Most Confident" She's Ever Felt
Scarlett Johansson thrives on being a fiercely independent woman.
Outspoken and irrepressible, the native New Yorker has always maintained an uncompromising attitude towards life. Against all odds, she reinvented her career by turning herself into an action star in films like The Avengers and Luc Besson's sci-fi thriller, Lucy.
According to Forbes, she's the world's top-grossing actor of 2016. Thanks in part to her work as Black Widow in Captain America: Civil War helping that film earn $1.15 billion at the box office. In addition, her films have earned more money— $3.1 billion—than any other female actor in history.
Now she's about to add to her record totals with Ghost in the Shell, a sci-fi crime drama that sees her play a marauding half-human, half-cyborg cop (known as The Major) tracking down a powerful computer hacker.
For Johansson, a veteran performer at age 32 with 56 films already to her credit, the movie is yet another chance for her to jump start a major Hollywood film franchise. Yet, given the choice, it's clear her real passions are away from the silver screen.
Johansson married French ad agency owner Romain Dauriac in 2014, and gave birth to their daughter, Rose Dorothy, in September 2014, however the couple recently filed for divorce.
Here, Johansson shares with Spring St how she balances everything— work, family, happiness, self-discovery and, ultimately, contentment.
How do you view life and work these days?
Well, at its heart, life is always about learning. In everything we do, work-based or not, it's about new experiences. So, new roles I always want to be challenging and helps me as another kind of way to learn more skills and just get better at my job, and better in my life.
My experiences in life are largely that with every risk, there's a loss and gain. You hope that you learn something. I get a lot of power from taking risks and bracing myself for the outcome.
What are your thoughts on privacy?
It's something we all want, though clearly is difficult to achieve it in this industry. I know people are interested in other people and have ideas about who you are, and a lot of press is just a case of satisfying or changing that curiosity. The reality is I do very little to attract attention.
You've admitted before that motherhood has proven to be a bigger challenge than you might have expected…
I think it's a challenge for everyone. There is rarely enough time and you have to contend with worry, guilt and all of those other emotions that aren't actually useful. I've said it before but it's a balance. And motherhood, the demands of what that is and what needs to be done, will never fail to impress me. And I know mothers and fathers and parents don't want praise—very often they just want a bit more sleep—but it's okay to give praise and to respect people. Why would you not want to do that? It's tough for me and taking comfort from how others excel is something we should be open about doing.
When do you know "I can't do this, I have to hand it over" and when is that part of you saying "No, I still want to try"?
I try everything. I'm pretty physically active in my life so I know where my limitations are. Sometimes I try things and it just doesn't work.
So you feel you've successfully been able to escape the stereotyping that came with being touted as a "sexy young thing" during your 20s?
Yes. For such a long time, I felt kind of pigeonholed as this ingénue—this kind of girl who is floating between two worlds. Maybe that was just a literal reflection of my life at that time.
I'm a very curious person. I'm a really curious actor. The Marvel universe has opened up so many opportunities for me to stretch myself in ways that I never thought would be possible.
Perhaps people at some point in the industry would have had a certain idea of my physical capability—sort of like a trap. And there was this label put on me as this bombshell. I think while it's been flattering to be someone who is sexy, there's also something very confining about that. It implies that your strength comes from your sexuality.
You've said that Luc Besson's Lucy pushed the boundaries of the female action star while Her and Under the Skin proved to be radical reaffirmations of your feminist self.
Those films allowed me to explore and work from a very expansive place. I don't have the same boundaries as most dramatic work. The rules don't necessarily apply to these characters because they're not even human. That has allowed me to step back and really examine human behavior in a way.
As I know myself better—as I get older—I don't have to relate all my work to my own experience, necessarily. It's not as important to me to be able to have a total relationship with the character I'm playing. I'm more interested in why people are the way they are and how they communicate their experience.
Would you say you are more comfortable with your body? 
I'm not fond of nudity. Like everyone, I am aware of my body, and have avoided nudity in the past mainly because it transforms all the attention about you and obscures the kind of response you want from people who look at your work. You don't want to feed that kind of process for the sake of it, but where the role is right and benefits from it, that's different.
On the wider subject, I've been a victim of objectification, but no more than anybody else. I don't feel I've been particularly affected by that any more than others who are in the spotlight. Or anyone, really. All you have to do is go out to a nightclub and you see it happening right away. It's not always the case that a man is trying to get to a woman's brain first! But I think it's something that I've been able to use to my advantage while trying to avoid getting pigeonholed.
It seems you've embraced your own long-simmering sense of female empowerment.
I think I'm able to make braver choices because I feel braver now and have had more life experience. I have a greater trust in my ability, and I'm curious about taking on the unknown.
I feel most confident now. At the same time, I've never lost the enthusiasm I have for working. It's been 20 years, but I still have those moments when I walk around a set going: 'Wow! We're making a movie!' So I think growing and looking forward is something for all of us, whilst never losing sight of what is happening in the present.
MORE STORIES YOU'LL LOVE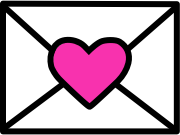 Sign up to receive
instant happy in your
mailbox every day.