PHOTO: GETTY
Tuesday News You Can Use: A One-Minute Cheat Sheet
1. Sheryl Sandberg to donate $100 million to women-empowering charities
Facebook's Chief Operating Officer, Sheryl Sandberg, will donate $100 million to women-empowering charities, the reports.
Sandberg has said that part of the money will go toward funding LeanIn.org, her nonprofit organization dedicated to empowering women, which stems from her 2013 book Lean In: Women, Work, and the Will to Lead.
She will also be donating to OptionB.org, another organization started by Sandberg after the death of her husband, SurveyMonkey CEO Dave Goldberg.
In a , Sandberg wrote, "I think when tragedy occurs, it presents a choice. You can give in to the void, the emptiness that fills your heart, your lungs, constricts your ability to think or even breathe. Or you can try to find meaning. These past thirty days, I have spent many of my moments lost in that void. And I know that many future moments will be consumed by the vast emptiness as well. But when I can, I want to choose life and meaning."
Talking to about and @half. pic.twitter.com/55vLmni5

— Sheryl Sandberg (@sherylsandberg)
2. Warning labels may be misleading
The Harvard Business Review reports the warning label system in The United States "fails miserably at distinguishing between large and small risks."
It continues: "The problem with our present warning system is that it shouts 'Danger!' for both wolves and puppies. Such a system is of little value; people quickly learn to ignore warnings since they encounter vastly more puppies than wolves. The result is that when a wolf is truly present, people pay little heed."
Due to California's Proposition 65, the Safe Drinking Water and Toxic Enforcement Act of 1986, state businesses are required to warn customers of the presence of any chemicals known to cause cancer or birth defects. However, this includes over 800 chemicals—with so many warnings, it becomes ineffective. This may cause customers to overlook products with proven serious risks, such as cigarettes.
Researchers have proposed that a solution to this problem would be to post warning labels only on products that represent a more than marginal risk.
3. Jimmy Kimmel will host the 89th Academy Awards
Jimmy Kimmel has been selected to host the 89th Academy Awards on February 26, 2017. The decision is said to have been due to ABC's (the network that is home to Jimmy Kimmel Live!) influence over the annual telecast.
Executives at ABC feel Kimmel is the right person for the job, after expressing their disappointment in past hosts and audience numbers. Last year, 34.3 million viewers tuned in to watch Chris Rock as host—one of the smallest audiences in the show's history.
Yes, I am hosting the Oscars. This is not a prank. And if it is, my revenge on will be terrible & sweet. Thx to

— Jimmy Kimmel (@jimmykimmel)
4. Parents spend as much time with screens as their kids
A new report from Common Sense, an organization that supports the development of children in the digital age, has revealed that parents of teenagers spend an average of nine hours per day in front of .
This comes as a surprise as parents today often express their concern with the amount of time their children come in contact with technology in their daily lives.
Of the 1,786 parents surveyed, on average only 1.5 hours of this time was recorded due to their required use of screens at their jobs. The remaining hours were spent engaging in the same activities as their children - texting, playing games, watching shows, etc.
Michael Robb, director of research on the study, says, "We're not trying to make parents feel guilty, but we are trying to make them more aware."
I shouldn't care but I hate young kids with iPhone/iPads. Keep them out of screens while they're still curious about what's around them

— Healthy Cig (@CloserToMitch)
5. Walmart settles groundbreaking case
Walmart has a lawsuit after being accused of discriminating against LGBTQ employees. The company has historically denied same-sex couples health insurance benefits.
Jacqueline Cote met Diana Smithson while working at Wal-Mart in 2004. Smithson left the company in 2008 to care for Cote's mother, but when she tried to enroll in Walmart's spousal insurance plan, she was blocked.
As part of the settlement, Walmart will reimburse employees for out-of-pocket costs of their spouse's health care from January 1, 2011, to December 31, 2013, in addition to providing same-sex couples the same benefits it offers heterosexual couples, which they previously stated they had "no legal obligation to do".
This case is groundbreaking because it is setting a legal precedent. In the past, same-sex couples have had to sue for discrimination on the grounds they didn't "conform to gender stereotypes", but in this case, the court ruled that Walmart had discriminated against their employee because she was in a same-sex relationship.
Walmart will now offer health insurance for its transgender employees: https://t.co/PL3YM5XKEc pic.twitter.com/qSD1yvCsRg

— VICE (@VICE)
MORE STORIES YOU'LL LOVE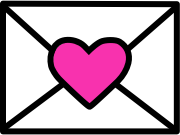 Sign up to receive
instant happy in your
mailbox every day.