PHOTO: @BAKEDBYANDRES (INSTAGRAM)
It's a Soda Bottle! No, It's a Cake!
Every couple of months, some new cake trend infiltrates our news feeds.
There was the , then the geode cake.
Now, we have soda bottle cake.
Australian baker Andres Fatso has created a cake that looks exactly like a bottle of soda. And the best part? It's 100 percent edible. (Well, except for the label.)
Say you're a cake lover, but you're worried about a judgmental roommate/partner/colleague. No problem: let them think you have a soda problem instead, by hiding this excellent cake in the fridge.
Want to confuse your friends and bring out a bottle of Coca Cola for their birthday? This is the cake for you. It's the cake for me. It's the cake for all of us.
The cakes come in three flavors—the Sprite bottle tastes like matcha, the Coca Cola is made out of Nutella and the Fanta is Reese's Peanut Buttercups. Delicious.
They also make for very Instagram-worthy events. Got a birthday coming up? Soda cake. Don't have a birthday coming up but really, really want to try one? Soda cake.
It's actually the answer to everything.
Now we'll give you what you came for—all the cake photos. Drink 'em up.
H/t: Cosmopolitan
MORE STORIES YOU'LL LOVE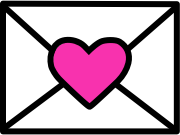 Sign up to receive
instant happy in your
mailbox every day.