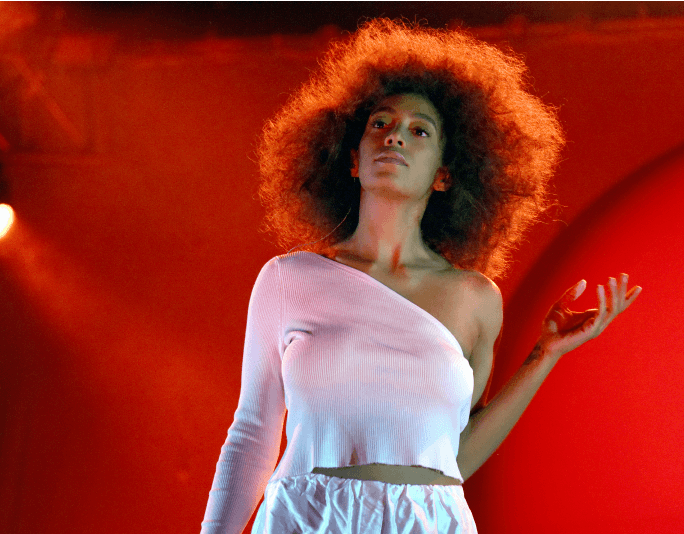 PHOTO: GETTY
Solange Knowles Just Explained Intersectional Feminism (Simply) Perfectly
Solange Knowles is having a moment.
Yes, she's riding the high from the release of her stunning album A Seat at the Table, but she's doing so much more than creating beautiful music.
Knowles is using this moment to give African-American culture the visibility it deserves—through her music videos, her life performances and interviews such as her recent chat with Bust.
As "a proud black feminist," Knowles has made it her mission to bring awareness to the importance of intersectional feminism—that is, feminism that includes women of all races, sexual preferences and socioeconomic statuses.
"I'm a feminist who wants not only to hear the term intersectionality, but actually feel it and see the evolution of what intersectional feminism can actually achieve. I want women's rights to be equally honored, and uplifted, and heard...but I want to see us fighting the fight for all women—women of color, our LGBTQ sisters, our Muslim sisters."
Knowles clearly not only has a vision for the future, but a plan of action as well: Keep talking, keep supporting each other, call out injustices.
And of course, her work as a musician serves as a vehicle for this mission. She's committed herself to telling the stories of silenced black voices, and her recent album is a testament to that.
"I think that as women, and as black women in general, we're always having to fight two times harder. And you know, even with my videos, I was so invested in the visual storytelling, of wanting to see black men and women in the way that I see them everyday, which is powerful but graceful but also vulnerable and also regal and stately. And how we use style as a language, and our pageantry, and how we communicate."
We're listening, Solange.
H/t: Bust