An Argument Against Your Husband Being a Stay-At-Home Dad
"Don't Let Your Husband Be A Stay-At-Home Dad" is a pretty provocative headline. So provocative that I didn't want to read the article. It seemed like clickbait on the level of "This Common Practice Is Actually Slowly Killing You" or "You'll Never Guess What Body Fluid Will Actually Whiten Your Teeth!" But seeing as it's my job, I actually read the article and found that it's not really about stay-at-home dads; it's about how raising your kids on one income is incredibly hard.
Writer Farnoosh Torabi is both pregnant and the primary breadwinner for her family, at least at the time of publication. She says that at times she has "romanticized over [her husband] supporting us as the primary caretaker in our growing family. What mother doesn't enjoy coming home to a home-cooked meal, clean house and bathed child?"
But the risks of a parent, male or female, quitting his or her job to become a stay-at-home parent were just too big.
Families with a stay-at-home parent have to worry about what happens if the working parent loses their job, takes a salary cut, or faces an injury and is unable to work. Also if that stay-at-home parent wants to reenter the workforce, they face an uphill battle regardless of gender.
Childcare is a very expensive service. According to Child Care Aware of America's 2013 report, the average cost of center-based care for a small child in the U.S. runs as high as $16,000 per year. "The mere economics of it all – especially if you have more than one child – can be enough to support the rationale that one parent should stop working to support life at home," Torabi says. "And if you philosophically don't believe in outsourced childcare to begin with, the decision to become a single-income family proves even more compelling."
Even with the high cost, Torabi and her husband would still rather outsource their childcare. She points out that women earn 20 percent less when they return to the workforce after leaving for one year, and 30 percent if they are out for two to three years. For men the penalty may be even greater. "One study found that dads who left work for even a short period of time to cater to domestic matters earned lower evaluations and more negative performance ratings at work than women who opted out," she says.
Torabi says that the happy medium is to earn some income at home — part-time freelancing, telecommuting a few days a week, and so on— but of course those options are easier said than done.
When I was little, both my parents worked but my dad had a more flexible schedule. So he was the one to take me to "mommy and me" classes. I was very lucky to grow up in a dual-income family, but to have a parent with the freedom to make their own schedule.
That being said, I think you do what you have to do to make sure your child's needs are taken care of.
Bonus info: You can read more from writer Farnoosh Torabi at farnoosh.tv.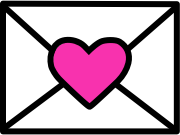 Sign up to receive
instant happy in your
mailbox every day.