The Best Celebrity Cameos in Super Bowl Commercials
The Super Bowl is airing this Sunday. Although many Americans are preparing by pulling out their Falcons and Patriots gear, many of us are gearing up for the real best part of the Super Bowl: the commercials.
Super Bowl commercials have a rep for being the best, the funniest, and the most unique commercials year round. As they should be, considering the average Super Bowl commercial now costs five million dollars to create.
Some of our favorites from the last few years are those with surprise celebrity cameos. While we wait patiently for this weekends game (*cough* commercials *cough*), here are a few of our favorites from years past.
The best super bowl commercials: celebrity cameos
To watch all these commercials in full, as well as a few more of our favorites that didn't make the cut, keep on scrolling.
1. Bryan Cranston for Esurence


2. Terry Tate for Reebok
3. Kim Kardashian for T-Mobile
4. Liam Neeson for Clash of Clans
5. Betty White for Snickers
6. Ozzy Osbourne, Sharon Osbourne, Justin Bieber for Best Buy
7. Britney Spears, Pink, Beyoncé and Enrique Iglesias for Pepsi
8. Kevin Bacon for Logitech
9. Helen Mirren for Budweiser
10. Ryan Reynolds for Hyundai
MORE STORIES YOU'LL LOVE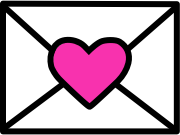 Sign up to receive
instant happy in your
mailbox every day.