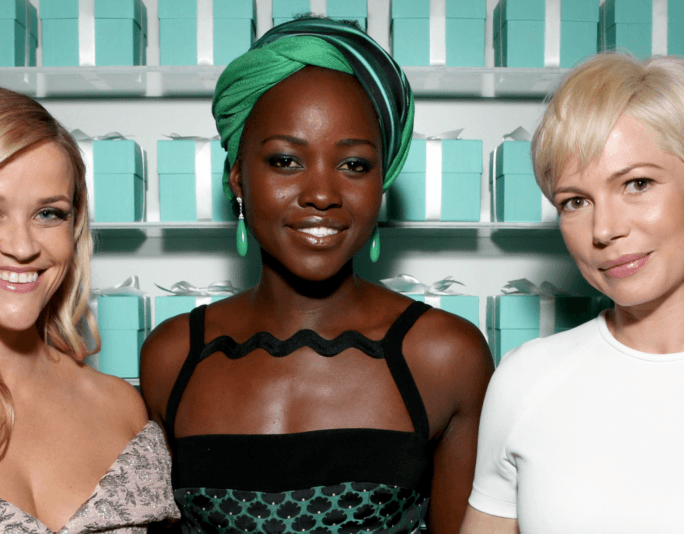 PHOTO: GETTY
Best-Dressed this Week: Reese, Lupita, Natalie, Naomi, WOW
At the 2016 Toronto International Film Festival this weekend, all your faves were doing their very best to channel princesses. So many flowers, so much embroidery, such flowing locks, and all the soft, wistful makeup. As red carpets go, TIFF was unexpectedly heavy on romance—all your princess dreams in one collectable set.
Here are our favorites…
1. Rachel Weisz: folk princess
She looks like some kind of 18th-century Romanian flower empress in this Alexander McQueen frock. One who listens to Florence + the Machine.
2. Reese Witherspoon: getting-things-done princess
This dress from Russian designer Ulyana Sergeenko is pink, off-the-shoulder, and floral.
By rights, Witherspoon should look hopelessly girly. But between the powerful structure and the luxe fabric, she looks more like some kind of ultra-feminine military commander.
3. Natalie Portman: 1930s princess
Because of course she is. Portman might be the one woman who can turn a snot-green muu-muu into "dreamy muse waiting for her driver".
Don't get me wrong, I think this Prada dress is perfect. In fact all of it is perfect. The beading, the silk clutch, the soft curls, even Portman's red nails. Classic works.
4. Naomi Watts: boho beach wedding princess
Halter-neck: check. Beachy waves: check. And this Roberto Cavalli dress kind of looks like a sarong. And that strange tassel thing hanging from Watt's waist is more than a little Braveheart.
But the colors…this rainbow floral is one of the most beautiful prints we've seen this year.
5. Anne Hathaway: arts-and-crafts princess
Oh, Anne, you sweetheart. Your cherry lip and topknot are the perfect foil for this elaborate Rodarte creation. You've got so much happening—beads, sequins, lace, mesh, and some kind of flared cuff situation—but you just look so happy to be there, and somehow that ties it all together better than anything.
6. Brie Larson: witchy princess
RED EYESHADOW WORKS! You heard it here first, folks (/saw it on Brie Larson's face). Another McQueen dress, but if Weisz is floral-angel McQueen, Larson is her vampy sister. Evil? Maybe. Traffic-stoppingly lovely? Definitely.
7. Zhang Ziyi: midnight princess
This Elie Saab gown has a train, which is enough on its own to inspire some serious fairy-tale feels. Add in some deep blue velvet, gold patchwork, and a dramatic cut-out back, and well, Belle, eat your heart out.
8: Gabrielle Union: probably-hangs-out-in-Monaco-princess
The Birth of a Nation actress is channeling Grace Kelly in this simple Hugo Boss dress. Simple studs, polished hair and strappy sandals round out the look.
9. Lupita Nyong'o: queen
No one's in any doubt as to this year's fashion MVP. Nyong'o in this House of Herrera dress is flat-out majestic (not to mention making us all reconsider our approach to headwear).
And there's also this Mary Katrantzou jumpsuit. It's hard to pick which outfit is better, so here, just enjoy both.